NEW BOOK AVAILABLE FROM THE AUTHORS OF ALLABOUTBLUESMUSIC.COM
Who Dat? Blues Musicians' Real Names
Download the latest edition of our Blues Primers series today.
The names Ellas McDaniel and Mac Rabbenack have never appeared on a billboard or album cover because, like many Blues Artists, they only appear under stage names.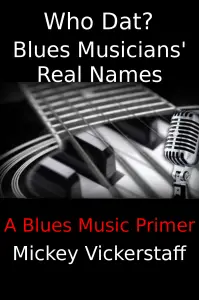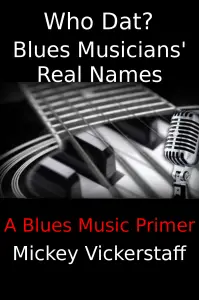 'Who Dat? Blues Musicians' Real Names'
is now available to download.
Clink the link below.
It seems that almost all Blues Artists have a stage name. From Johnny Ace to Zuzu Girl, this Blues Primer opens up the door to generations of Blues players who hid their real identities behind fascinating pseudonyms. Find out how Magic Sam and Professor Longhair got their performing names and which legendary Blues players hid behind the aliases of 'Meat Head Johnson' and 'The Masked Marvel'.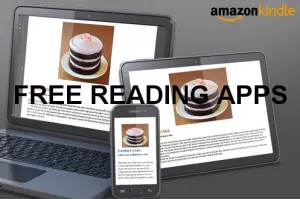 Don't have a kindle or the kindle app?  That's OK… Amazon developed FREE kindle reader apps for every device known to man!  Click the image to the right and download the free reader app for your device from Amazon.com so you can read the Blues Primer.
Free E-Reader Software
Blues Artists who Shouldn't be Confused
Download the first of our Blues Primers today.
When BB King was asked if he was related to Albert King, he replied, "Albert? Yeah, he's a Brother". Was that genetic, or  did he mean a 'Blues Brother'?
'Blues Artists that Shouldn't be Confused'
is now available to download.
Clink the link below.
Some common surnames keep cropping up in Blues music. Names like Smith, Brown and Johnson are scattered all through the History of the Blues, so one might think there are some family connections to be made. Surprisingly, there are very few. In this collection of some of the most famous Blues players, there are no relatives except for two cousins, and they don't even share a surname. If you have ever been confused by the Blues, then this Primer will tell you which was who.