Blues performers are some of the most talented and legendary artists in the world. Some of the most famous blues musicians include Robert Johnson, Muddy Waters, and John Lee Hooker.
Blues musicians often sing about personal struggles and hardships, which often resonates with fans. Blues is a unique and interesting musical genre that is sure to please any music lover.
This music wouldn't be what it is today without the greats like BB King, Howlin Wolf, Eric Clapton and Joe Bonamassa. Blues music is the roots of all other music genres, and it's something that everyone can appreciate!
Also discussed is the role of Women in Blues History, from Memphis Minnie and Bessie Smith through to Beth Hart and Bonnie Raitt.
Amongst the biographies on All About Blues Music you will read about many Blues legends including: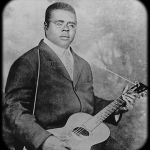 Blind Lemon Jefferson, a physically large, visually impaired individual with distinctive 'owlish' facial features, was…
Read More
Blues Songs often have a dark and melancholic feel to them, as they often tell the stories of heartbreak, pain, suffering and loss. This may be due to the Blues originating from the African-American communities, which has had a long history of oppression and hardship.
However, Blues is not all doom and gloom – it can also be filled with joy, love and happiness. This is what has made Blues music one of the most popular musical genres in the world.
Among the countless Blues songs recorded we have selected a shortlist of what we believe are some of the greatest.
If you're interested in learning more about these classic blues songs, be sure to check out these listed below!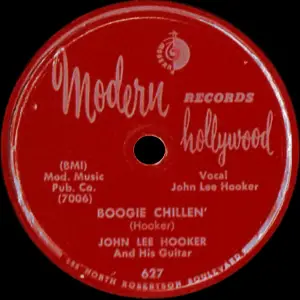 The Birth of Boogie The seminal blues classic 'Boogie Chillen' began life in 1948, but…
Read More
Our Essential Blues Albums list is the best way to start your music collection, and then you can grow your collection with our recommended Blues albums from many of the featured artists.
These Blues albums are divided up into different Blues styles, Chicago Blues, Delta Blues, Blues Piano, Modern Blues, Blues Singers and even a Blues Rock Album list, so be sure to check them out!
Blues music is a celebration of life, and these albums will get you moving and grooving.
Thanks for checking out our Blues music collection!
The desire to find the 'next big thing' in music a tendency found in every genre – even a genre as deeply rooted in tradition as the blues. But the latest batch of new blues albums suggests that many of the blues 'next big things' have been around for decades.
Awesome Blues Guitar Lessons For Beginners.
All you need to know about basic chord progression and the blues scale with blue notes, riffs and improvisation.
These Blues Guitar Lessons are the real deal! You'll be learning from some of the best blues players in the business. Everything you need to start playing the Blues is included in this tutorial.
The Blues Guitar style is one of the most popular styles when learning to play guitar. It's a simple form, and many repeating chords make it easy to remember, as Blues is more about improvising, playing more intuitively. When you learn something new in Blues, you know that you quite easily use what you learned in other Blues tunes.
Later in the tutorial, we will take a look at some techniques like vibrato and bending, which can be cool to use when improvising a Blues solo.
Blues can be played on both acoustic and electric guitars.
Black History Month is a time to celebrate the accomplishments of black people throughout history. It's also a time to learn about the unique culture and experiences of black people in America and around the world. This tutorial will provide some background information on black history and culture, as well as a few interesting facts about black music.
One of the most important aspects of black culture is music. Music has always been an important part of African-American life, and it has played a significant role in the struggle for civil rights and equality. The blues is a genre of music that originated in the United States. The blues is a mix of African and American music, and it has been hugely influential in American popular music and culture.
The Blues is a celebration of life and all that makes it worth living! These thumbnail facts are meant to give you a taste of the larger-than-life characters who make the Blues so important to so many.
They sometimes expose the quirky side to a personality or an interest outside their musical career, and they will often miss out on the most interesting, important and well-known facts about an artist.
If these snippets arouse your curiosity, you should click the photo or title to fuller biographies, which have much more detail, as well as music, photos, video and album recommendations.
Enjoy.
The Blues Quiz is a fun way to test your knowledge of this important musical genre.
Answer the questions to see how much you know about blues music!
In the 1920s, a new generation of female Blues singers emerged, bringing the music to a wider audience. These so-called "Divas" included Blues singers like Bessie Smith, Ma Rainey, and Billie Holiday. They captivated audiences with their soulful voices and emotional performance style. The Blues became hugely popular during this era, and these great singers played a vital role in its success. Thanks to their Blues recordings, the music is still loved and appreciated by millions of fans around the world today.
Our FACEBOOK page, 'I Love Blues Music', is dedicated to sharing the best of Blues music with our followers. You can find articles and videos about all things Blues, as well as live gigs. One of our recent posts featured a tribute concert for Etta James, featuring some of her most memorable Blues songs. performed by Kyla Brox - Vocals, Sulene Fleming- Vocals, Giles Robson - Harmonica, Paul Carmichael - electric bass, Paul Robinson - drums, Sandy Tweeddale - electric guitar.
Blues music is a genre of music that has its roots firmly planted in the African American experience, tracing back to the 1860s. It was created from stories, melodies, and raw emotion to speak to audiences all around the world. The blues is known for its distinct 12-bar structure, powerful vocals and instrumentals that have evolved over time.
Blues music is one of the oldest forms of American music and has heavily influenced rock, soul, and jazz. Blues music is typically characterized by its call-and-response pattern, bluesy melodies, and sad lyrics.
Blues music originated in the deep south around the Mississippi Delta region in the early 20th century and has since become a staple of popular music.
Despite its popularity, blues music has often been marginalized and ignored by the mainstream music industry.
Blues music is typically associated with African-Americans and has thus been seen as less desirable or commercially viable than other genres of music.
However, in recent years, blues music has experienced a resurgence in popularity and is now being embraced by a new generation of listeners.
Wow, can you believe all of the amazing Blues singers and Blues shouters out there?
These people are incredible, and they just keep getting better and better! They belt out their songs at constant full volume, with very little regard for vocal dynamics, but it's okay because they create a certain electricity in the air that just can't be beaten.
They get the audience on their feet and lost in the moment, at the center of the cyclone.
It's an amazing experience to see and hear them perform!
The Blues was born in the Delta and grew up on its journey from the country to the city, but the place it came of age was Chicago.
When Muddy Waters got off the train from Mississippi in 1942, he soon noticed two things.
First, he was going to need an electric guitar turned up loud to be heard over the noisy bar crowds.
Secondly, he needed a blues band, not with horns like the ones he heard around him, but a much louder version of the string band he had back home in the Delta.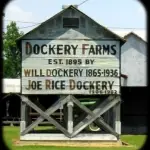 Out of the Delta The story of Blues Music began in northwestern Mississippi in the late 1800's. It was initially a folk music popular among former slaves living in the Mississippi Delta, the flat plain between the Yazoo and Mississippi rivers. With the Great Migration of black workers that began around that time the Blues…
Read More
Thanks to David Copper for his contribution to the biographies and album reviews on All About Blues Music.
Under his pen name, Copper Smith, he writes crime fiction and science fiction stories.
Follow him at https://twitter.com/CopperNoir