Who was Sonny Boy? Find out in our latest Quiz, where even the wrong answers are all right!
Click on the answer you think is correct. Even the wrong answers might give you an interesting story!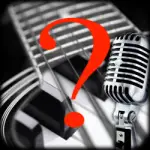 Which label put out Albert King's 'Born Under a Bad Sign'?
Whose signature tune was 'You've Gotta Move'.
Which instrument did Sister Rosetta Tharpe play.
Which R&B star was discovered by Johnny Otis in 1954.
What was Sonny Boy Williamson II's real name?
Who wrote Buddy Guy's big hit 'The First Time I Met the Blues'?
What was the title of John Hammond's 1938 Carnegie Hall tribute to Black American Music?
Who was Robert 'Jr' Lockwood's stepfather?
Where did the 'Sunset Route' run?
Who played bass in the Chess Records' house band?