Louisiana Blues combine deriving Southern rhythms with tunes from the Bayou, and with distinctive Cajun influences. This infectious, dance-able Swamp Blues inspired later generations of Blues rockers, and the examples we recommend will open your ears to a music that shifted perceptions of the Blues.
As an Amazon Associate I earn from qualifying purchases.

SLIM HARPO - THE BEST OF
All the essential stuff is here. This great value collection has 16 of Slim's Excello releases, from 'King Bee' right through to 'Scratch My Back'.
LIGHTNIN' SLIM - ROOSTER BLUES/BELL RINGER
This CD combines two albums of Slim's rare early Excello material in a high value package.
LAZY LESTER - I'M A LOVER NOT A FIGHTER
This fantastic 24 collection of Excello cuts includes all Lesters biggest hits.
'BOOGIE BILL' WEBB - DRINKIN' AND STINKIN'
Download it. You won't be disappointed.
TONY JOE WHITE - BEST OF TONY JOE WHITE
TJW's 'whomper-stomper' guitar and harp style is not subtle, but it certainly rocks. Excellent songwriting too.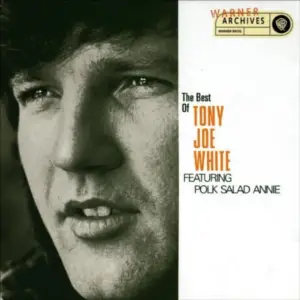 'ROCKIN TABBY' THOMAS - ALONG THE BLUES HIGHWAY
What Tabby lacks in vocal range, he more than makes up for in enthusiasm as he shows just where that 'Rockin' tag came from.
ROCKIN DOPSIE - ZYDECO SATURDAY NIGHT
This is the 1989 De la Soul album with some extra tracks and liner noted from Sam Charters.
LONESOME SUNDOWN - I'M A MOJO MAN
From Lonesome's debut shuffle 'Leave My Money Alone' to his final track 'Easy When You Know How', this compilation shows what a great songwriter he was.
WHISPERING SMITH -
Originally offered on Excello's 2for1 vinyl issue, this is the only way to get 'Whispering's album digitally, so the Lightnin' album is a welcome bonus.