Get The Best Blues Music, Blues History And Have Access To Blues Legends By Signing Up With Us Now!
B B King - The King Of The Blues
B B King is renowned by many as the King of The Blues, this may be true but it does not mean that he was alone in the rich tapestry that is The Blues. Like all musicians he had many influences and in return he influenced many.
Below are a few of them.
To Know The Blues Is To Love The Blues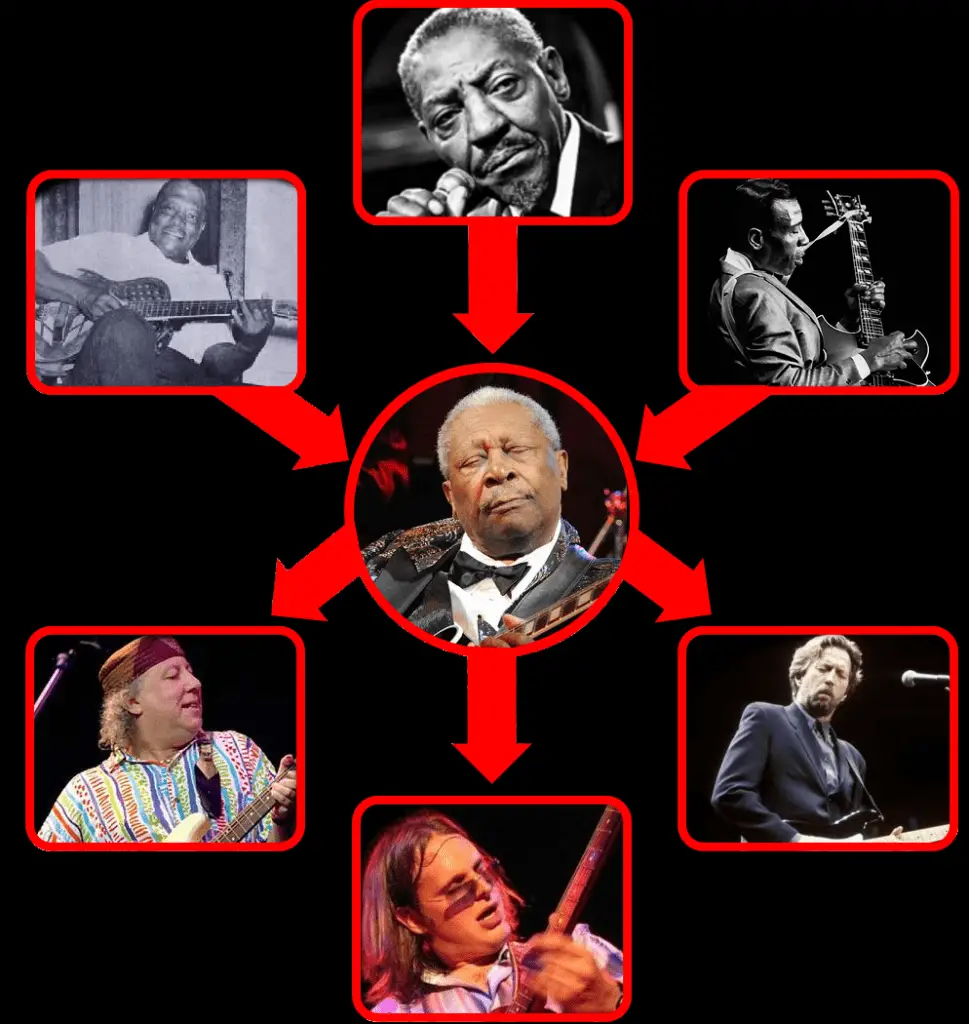 The History and the mystery!
BUKKA WHITE
When BB King was a young man, he went to live with his Uncle Bukka, who was a slide-guitarist in Memphis.
T-BONE WALKER
T-Bone's work, including his 1942 record 'Mean Old World', inspired BB King to play electric guitar.
RICE 'SONNY BOY II' MILLER
'Blues Boy' King got his first big break playing a spot on Sonny Boy II's 'King Biscuit Time' radio show.
PETER GREEN
BB King said Peter was the only guitarist that "made the hair on his neck stand on end!"
ERIC CLAPTON
Eric made his No.1, double-platinum, Grammy winning 'Ridin' With the King' album with BB King in 2000.
JOE BONAMASSA
Joe opened a show in New York for BB King when he was only 12 years old.
We have hundreds of biographies of the men and women that made the Blues what it is today.
No need to spend hours surfing the Internet - it's all here at your fingertips.
If this is the kind of information you'd like to get your hands on, now you can.
Enter your e-mail address and name, then press 'Subscribe'