Under The Bridge, London SW6
New Date - Friday 4th December 2020, 7.30pm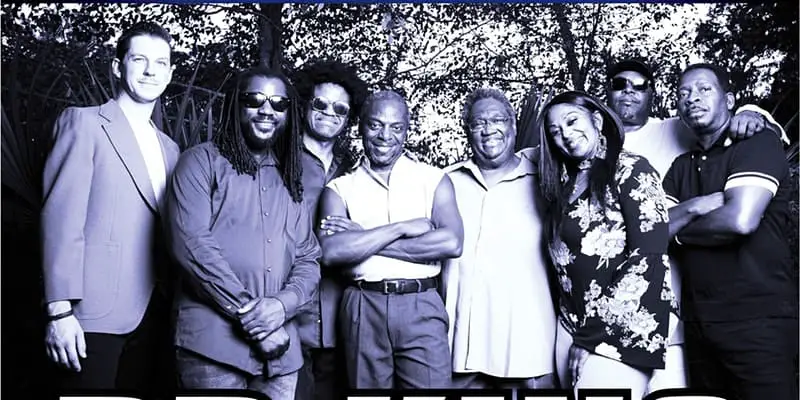 Coming To Under The Bridge is a band that for over 35 years has performed in 90 countries playing behind the Blues legend King of the Blues Mr B B King. The band has shared the stage with some of the biggest names in Blues Rock Jazz & Country. Under the direction of Mr James 'Boogaloo' Bolden, and joined by Michael Lee (from the hit US TV Show THE VOICE) keeping the musical legacy of B.B. King alive.
Tuesday Blues At The 100 Club
100 Oxford Street London W1
This is the legendary 100 Club - in the heart of London's West End - a venue that has hosted everyone from Howling Wolf to The Rolling Stones via The Sex Pistols! Few venues in the world have such a pedigree. Come on down and soak up the history!
Because the venue is on many artists "Must Play" list the promoters of the Blues night, usually the last Tuesday of the month, operate a "Pay To Play" scheme. This where the artist must sell a minimum number of tickets to be allowed to play. This creates a very friendly atmosphere and is a great location to hear what is new on the Blues scene.
The Blues Club always start prompt at 7.30pm and finish at 11.00pm in good time for all public transport services.
So - who's played at the 100 Club?
This is going to stun you!! Amongst many more:
Louis Armstrong, Glenn Miller, Benny Goodman, The Rolling Stones, Sir Paul McCartney, The Sex Pistols, Siouxsie and the Banshees, The Clash, The Buzzcocks, The Jam, The Stranglers, The Dammed, Oasis and Amy Winehouse