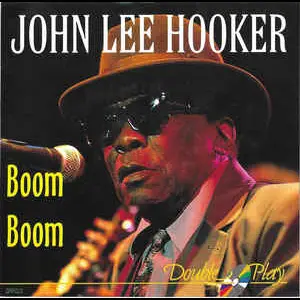 The Big Boom
John Lee Hooker's 1961 recording of Boom Boom is loaded with all the signature trick's of Hooker's trade. It bounces along with a cocky shuffle that could only come from the Mississippi delta. But for all its familiarity, its new approach to the blues made a vital difference.
For starters the legendary guitar man was by now recoding for Vee-Jay Records, affording him a full band to record with. Unlike his previous efforts on which he typically played with little, if any, accompaniment, Hooker now found himself recording with renown session men such as the famed 'Funk Brothers' on loan from Berry Gordy's hit machine Motown.
The result was a bright, upbeat tune that charted on both sides of the Atlantic. It soon became a staple of pub bands all over the UK. Five British lads in particular had bigger plans.
With a playful, upbeat sound, John Lee Hooker's Boom Boom proved his versatility.
Feeding the Animals
The Animals were a five-piece rock band from Newcastle with a handful of hits under their belts. Their cover of Hooker's classic stays faithful to the original, mimicking its call and response vocals, its danceable tempo and its stark and playful lyrics.
A less authentic band might have added an unnecessary layer of syrup to Hooker's classic. But the Animals knew better. They resisted the urge to smooth the song's rough edges, retaining an element of both rawness and emotional warmth.
Boom Boom has its share of covers over the decades, but none more successful than that the Animals version. The Animals didn't just learn the chords – they understood the mood behind them.
Boom Boom Lyrics
Boom, boom, boom, boom, I'm gonna shoot you right down
Knock you off of your feet, And take you home with me, Put you in my house
Boom, boom, boom, boom
I love to see you strut, Up and down the floor
When you're talking to me, That baby talk
I like it like that, Oh yeah
Talk that talk, Walk that walk
Won't you walk that walk? And talk that talk
And whisper in my ear, Tell me that you love me
I love that talk, When you talk like that
You knock me out, Right off my feet
Ho ho ho ho
Well, talk that talk, And walk that walk
Oh yeah, Oh yeah, Talk that talk, babe
Boom Boom is one of John Lee Hooker's most covered songs, having endured remakes by Dr. Feelgood, Rufus Thomas, Bruce Springsteen and E Street Band, and of course, the Animals.