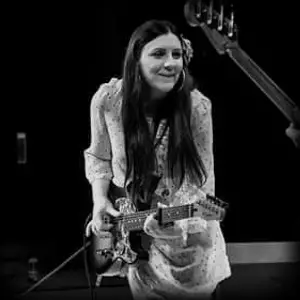 Dani Wilde has been described as a Modern Day Blues Phenomenon.
Her performances are full of deep emotion - casting a spell on the audience - winning the hearts and souls of her crowds with her voice and playing.
For the last 10 years Dani Wilde has been performing at venues and festivals around the world. She's played The Royal Albert Hall in London and Times Square in New York as well as venues in Europe, Canada and Africa.
One of Dani's songs "R U Sweet on Me?" was featured on NBC's hit drama series "Aquarius" starring David Duchovny in 2016.