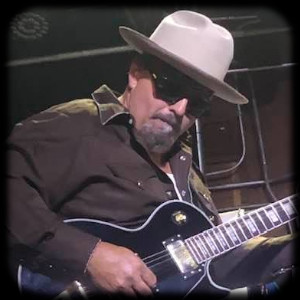 David Ramos was given a guitar and amp when he was eight years old by his opera singing parents, which they bought from a passing customer at their gas station!
The Kid made a lot of noise and played around teenage parties until he got more serious and joined James Harman's band in 1980.
After eight years as a musician including some time with The Roomful of Blues, Kid took a break to raise a family, until he was invited to join The Fabulous Thunderbirds in 1993 alongside Kim Wilson.
The following year he put out a solo album, 'Two Hands, One Heart' and joined up with the Big Rhythm Combo.
Three more solo albums, numerous gigs, side projects and Festival appearances enhanced Kid's reputation.
Kid was diagnosed with cancer in 2012, but he has completed a course of treatment, and seems to be on the road to recovery.
Kid Ramos as a guest front-man at a Festival in Switzerland;