Storm Warning & Felix Rabin at the 100 Club on 30th April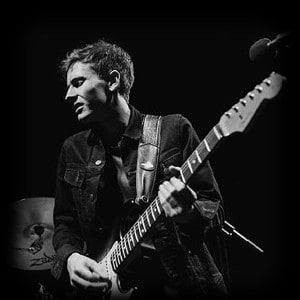 Felix had a very interesting experience. At a young age he was playing at the legendary Montreaux Jazz Festival in his native Switzerland. He played his set unaware of anything unusual and was then approached by someone after the show who said "Quincy Jones was in the audience and would like to meet you!" Quincy told Felix he admired his playing style and they talked for maybe 30 minutes - but he has no idea what was said - it was just too much of a "moment!"
That was 2014 - and Felix has tried to cram in as much as possible in the few intervening years. Playing London at the 100 Club was a further highlight. Touring with Wishbone Ash, playing many festivals in the UK and Europe and hanging out in London and playing intimate gigs around the city - all the while - honing his craft, writing new material and making new friends every time he plays. His rapid progress continues as he now headlines the 100 Club for the first time. at the tender age of 22!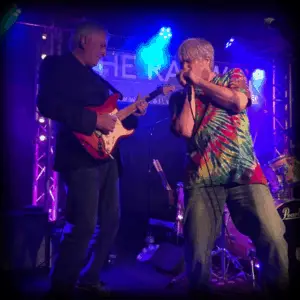 Storm Warning - one of the classiest, contemporary blues bands in the UK, playing superbly crafted original blues rock songs and breathing new life into blues standards.
Storm Warning - a welcome change from the norm - blues with real feel - but rock hard when required.
Blues workout par excellance ……Oozes class…..Love to see them play live. Uplifting stuff." Sunday Express
Their new album, Strategy, is every bit as classy as you might expect from a band featuring guitarist Bob Moore. Bob is one of the greatest underrated players in the UK whose touch, tone and feel put him above many of his contemporaries" Get Ready To Rock