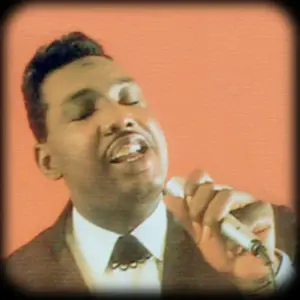 Earl Gaines was a fine Soul-Blues singer who enjoyed early success with an R&B Chart-topping single. His solo career with Excello produced a string of high-quality tracks and, after a long lay-off from the music industry, Earl came out of retirement to lay down more of his emotive vocals for the Black Top label.
Earl was born in Decatur AL in 1935, and learned his singing in the local church choir before heading for Nashville when he was 16. He spent a few years playing the club scene there, before being recruited by Louis Brooks to sing with his band The Hi-Toppers.
Their 1955 single 'It's Love Baby (24 Hours a Day)', reached No.1 in the R&B Charts on the Excello label. Several follow-up singles for The Hi-Toppers sold well, and Earl signed as a solo artist for Excello, producing a series of great Soul-influenced R&B tracks that made him a popular regional act without making waves in the national Charts. In 1967, Earl signed for
Syd Nathan
's King label and continued to release solid Southern Soul records, backed by a punchy horn section, but wider success eluded him.
Earl's big 1955 hit re-worked with a Blues band;
In the early 70s, Earl quit music and worked as a trucker. Two decades later, he was persuaded out of retirement by producer, guitarist and Excello fan, Fred James, cutting his come-back album 'I Believe in Love' in 1995. A live album with fellow ex-Excello star Roscoe Shelton followed that, and Black Top released Earl's 'Everything's Gonna Be Alright' in 1988. With Fred producing and playing a mean guitar, Earl reverted to a solid Blues repertoire for this comeback album, showing that his fine, rich voice still sounded good. He continued to tour and record, with 'The Different Feelings of Blues and Soul' in 2005 and 'Nothing But the Blues' in 2008, and some of his early work was honoured with a Grammy for the 'Night Train to Nashville' compilation album. In late 2009, Earl was forced to cancel a tour of Europe for health reasons, and he passed away on New Year's Eve that year.