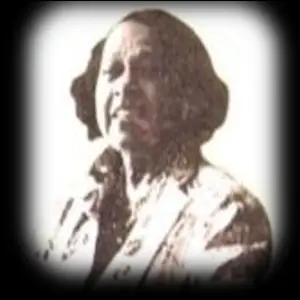 Edith Wilson was one of the early 'Divas' who recorded Blues songs for the newly discovered 'race market' in the early 20s. She had quite a few hit records and went on to find fame in the entertainment industry as a singer on stage and in nightclubs. She toured widely with her comedy revues, sang in front of some of the biggest swing bands of the era, and developed an acting career in films, on radio and in TV. Later she retired to do 'good works' but made a comeback that saw her take to the stage again in her 80s.
Born Edith Goodall in Louisville in 1896, she joined Lena Wilson and her brother Danny in a singing trio who began performing in New York and along the East coast around 1919. Edith and Danny married, and she was asked by Perry Bradford to record some of his songs for Columbia in 1921. She was backed by Johnny Dunn's Jazz Hounds, releasing 17 records on Columbia over the next three years, but her nightclub routine, with big slice of comedy, is what made her famous in New York. By 1930, Edith had stopped recording altogether, but her career moved towards revue, making her a stage star, and she toured Britain several times to huge acclaim. Edith's 'Hot Chocolate', 'Plantation Revue' and 'Creole Follies' were examples of her club work in Harlem, where she attracted a big crossover audience. She was also a frequent guest of the biggest bands around in the 30s and 40s, performing with Duke Ellington, Bill Robinson and Cab Calloway, and when she teamed up with
Louis Armstrong
and Fats Waller, they were billed as 'A Thousand Pounds of Joy!'
One of Edith's early records with The Jazz Hounds;
The radio show 'Amos & Andy' gave Edith a long-running role as Kingfish's hectoring mother-in-law, and she played opposite Bogart and Bacall in the film 'To Have and Have Not', as well as appearing in several network TV shows. She may be best remembered on TV and radio as 'Aunt Jemima', the voice and face of Quaker pancake mix, a heavily stereotyped role she played with heart and dignity. By 1963, Edith had retired from performing to become secretary of the Negro Actors Guild as well as other work for charities and literary organisations. She was tempted back to the microphone ten years later to record and perform with
Little Brother Montgomery
, Eubie Blake and others, cutting a solo album for Delmark in 1976. Her last public appearance was at the Newport Jazz Festival in 1980, and she passed away the following year, aged 84.