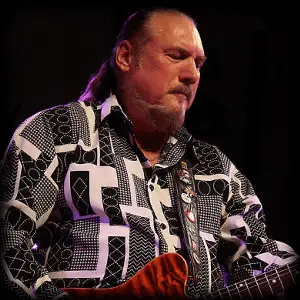 One of the Greatest Guitarists of all time, Steve Cropper's career as a player is impressive in itself, but his work as co-writer of many worldwide hit records that became Soul classics, and his stature as a producer on hundred of albums, combine to make him something of a legend. Known as 'The Colonel', Steve was one of the powers behind Stax Records when Memphis was 'Soulsville'; he gained world fame as one of the Blues Brothers, and he remains a force in the industry today.
Steven Lee Cropper was born near Dora, Missouri in 1941, and his early exposure to music came from country radio stations, but when his family moved to
Memphis
when he was nine, the airwaves were full of R&B, Gospel and early Rock'n'Roll. With a mail-order guitar and a school-friend Charlie Freeman, Steve formed a band called The Royal Spades, which was to become The Mar-Keys and adopt Steve's long-time bass-playing partner
Donald 'Duck' Dunn
. They had a big hit in both the R&B and Hot 100 charts in 1961 with 'Last Night' on the local Satellite label. Steve was already making a name for himself as a session musician for
Sun
and
Duke
Records in Memphis when Jim Stewart changed Satellite into Stax and with Duck Dunn,
Booker T Jones
and Al Jackson Jr. they formed the Stax house-band. Jim stealthily recorded the guys jamming on a Blues riff, and the resulting record, 'Green Onions' made Booker T and the MGs (Memphis Giants), a household name with a string of big hits of their own, and a catalogue of astonishing music backing the roster of Stax talent, often with the Memphis Horns in tow.
Steve tells the tale of 'Green Onions' and then they belt it out;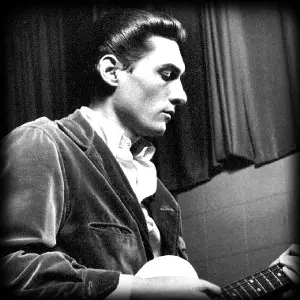 As a producer and A&R man, Steve was mainly responsible for turning Stax into probably the most respected Soul label of the 60s. His songwriting abilities were almost as powerful as his inventive guitar style, co-writing 'Sitting on the Dock of the Bay' with Otis; 'Knock on Wood' with Eddie Floyd and 'Midnight Hour' with Wilson Pickett. Steve produced or played on almost all Stax's 60s output, including some high-powered Blues with Albert King and 'Pops' Staples, and more sessions than you could count. By early 1970, the MGs were no longer recording as a unit, so Steve formed TMI (Trans Maximus) with former Mar-Key Ronnie Stoots, producing and recording some important music with Jeff Beck, John Prine, Poco, John Cougar and a host of others. The MGs briefly re-formed in 1977 to record their 'Universal Language' album, and soon afterwards Steve and Duck Dunn became involved in the Blues Brothers project, playing themselves in the worldwide hit film and sequel, working on the soundtrack albums and playing in the wildly popular touring band that kept them busy for more than twenty years. As a session guitarist, Steve is always in demand, recording with Buddy Guy, Paul Simon and Jonny Lang, and he has produced three albums for Joe Louis Walker.
In 1998, Steve set up his 'Play It Steve' label and now owns the state-of-the-art Insomnia Studio. His collaborations in recent years with keyboard player Felix Cavaliere, and his work dedicated to early Soul music with singers like Lucinda Williams, Delbert McClinton,
BB King
, Stevie Winwood and others, show that Steve is anything but a spent force. From his base in Nashville, the man whose passionate work was at the heart of 'Soulsville' continues to spread fantastic music around the world.