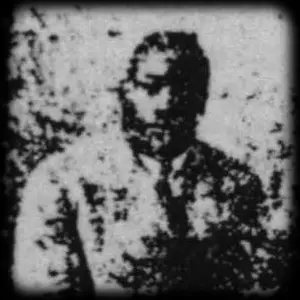 Most Blues singers play guitar, harp, piano or some other instrument, but Texas Alexander's powerful tenor voice was the only thing he needed to knock you sideways with his primitive Blues. Singing in the street or standing on the back of a wagon at a party or fish-fry, maybe backed by a guitarist, he would improvise deeply personal songs about working in the fields, about prison, about lost love or the wandering life, with a passion that spoke of bitter experience. His archaic style, with its free rhythms and wild 'hollers', throws a light on the origins of the Blues as a rural folk music of rare power and emotional force.
Algernon Alexander was born in Jewett Texas, in the Brazos bottom-lands, in 1900 and its location near the road from Houston to Dallas, meant that drifting Bluesmen like
Lead Belly
and
Blind Lemon Jefferson
would be occasional visitors. 'Texas' had worked up a repertoire of songs about his hard life in East Texas when he made his first records in Dallas in 1927. Ace guitarist
Lonnie Johnson
was with the Okeh field-recording team on that trip, and Texas was usually accompanied by excellent musicians like guitarists Eddie Lang and
'Little Hat' Jones
and later by The Mississippi Sheiks and even King Oliver's full Jazz Band. Texas had an eccentric sense of time, and on several recordings featuring unfamiliar musicians they can be heard scrambling to find the beat. Almost all Texas's recordings took place in his home State, except for a single visit to New York.
Texas and The Mississippi Sheiks document a local disaster;
Texas's younger cousin Sam (later
Lightnin') Hopkins
was a regular accompanist around the work camps and juke-joints of East Texas in the 30s, and he sometimes played with the young
Lowell Fulson
, but Texas's playing days seemed over when he was convicted of murdering his wife in 1939. He served six years in the State Penitentiary, and when he was freed, young Sam wanted him to move to the
West-coast
where he had a record deal. Texas wouldn't go, although they did record together in 1947 for the Aladdin label. Texas teamed up with pianist Buster Pickens, and they recorded a few tracks for the Freedom label in 1950, but without many sales. The effects of long-term syphilis caught up with Texas in 1954.