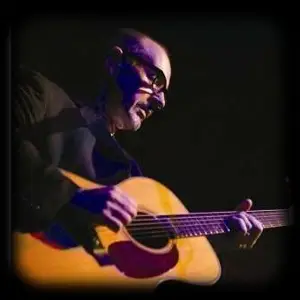 Andy Fairweather-Low has that light but fatally cracked vocal quality that is very simpatico with a Blues tune. The plaintive appeal that radiates from his version of 'Gin House' on the first Amen Corner album opened a lot of young ears to the emotional power of the Blues. Andy pursued a successful solo career in the 70s before becoming a side-man to some big names on the rock and British Blues scene, and he continues to front his touring band and collaborate with bright young artists like Edie Brickell.
Born in the Welsh valleys in 1948, Andy rose to fame as a 20 year old singer with the pop band Amen Corner. The band hit the top of the UK singles charts, and Andy's cute looks made him a teenage poster-boy. Amen Corner didn't last long, but Andy's solo career saw him back in the charts with his biggest single, 'Wide Eyed and Legless' and he enjoyed steady album sales throughout the 70s. Session work as a guitarist and singer always kept him busy, backing The Who and playing on a couple of their albums. He also played on Joe Satriani's debut CD, and developed a long relationship with Roger Waters of Pink Floyd. In 1990 Andy performed a historic version of 'The Wall' in Berlin (with Waters) on top of The Wall! In 1992, Andy joined
Eric Clapton
's band as a semi-permanent member, touring and recording extensively into the new Century. He also toured with Bill Wyman's Rhythm Kings, and with
Chris Barber
's band, where he revisited some of his 60s Blues roots.
Touring with his own band, The Low Riders, Andy often includes a medley of
Link Wray
tunes in a wide ranging set. In 2009, he played an extended season at The Albert Hall in London with Eric Clapton, and his band opened the show for Eric in a subsequent tour. As well as leading The Low Riders, currently, Andy has been  performing with singer Edie Brickell, bassist Pino Palladino and drum legend Steve Gadd as The Gaddabouts.
Andy and Eric's fantastic version of 'Gin House';