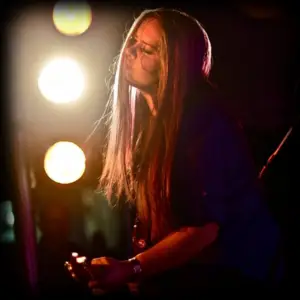 'Loud Guitars, Big Suspicions' was the debut album of this 14 year-old girl from Fargo, North Dakota in 1999. Shannon had already opened for Steve Miller and The Fabulous Thunderbirds, heralding the arrival of a major young talent.
She toured with Buddy Guy and George Thorogood and released a second album, 'Fast Lane Addiction' in 2007 on her own Purdy label. Shannon joined Kid Rock's band in 2010, touring the world.
At the same time she also released another solo album, 'What You're Getting Into', which has seven self-written songs and includes a duet with Joe Bonamassa.