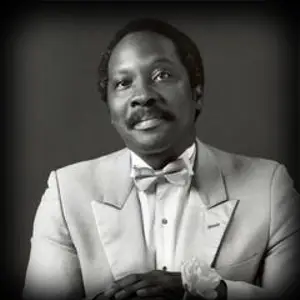 Tommy Tate has been called 'The Best Singer You've Never Heard'. Talent is no guarantee of recognition, and Tommy's soulful voice never gained him much commercial success, but as a cult figure he is remembered with affection and appreciation. Tommy's genre would be called 'Southern Soul' in The States, but in Britain his records were always 'Northern Soul'. Dance clubs like The Twisted Wheel in Manchester, The Casino in Wigan, The Torch in Stoke and King Mojo in Sheffield would run 'all-nighters' playing Philly Soul and Southern artists like Joe Tex, Dobie Gray and Al 'Snake' Wilson, and Tommy's records were very popular on that scene.
Tommy was born in Homestead FL in 1944, and he was still in his teens when he made his recording debut for the small Rise label. In 1966 he joined Tim Whitsett's Imperial Showband, making it one of the first integrated bands to work regularly in the South. They were constantly on the road, and when
Dorothy Moore
joined briefly, it gave rise to some powerful duets. Tommy was recruited as lead singer with The Nightingales, and they recorded several singles for Stax before Tommy went solo on the Koko label, a Stax subsidiary, in 1972. His 'School of Life' went to No.22 on the R&B chart, but apart from a couple of minor hits, Tommy remained a cult figure. He recorded as 'Tommy Yates' for the Verve label, but the change did not help his sales. Tommy finally found his place as a songwriter for the Malaco label in Jackson MS, providing material for
Little Milton
, Dorothy Moore, Eddie Floyd and many more.
Tommy is 'Just a Little Overcome';
Tommy has been suffering health problems for some time now, and he lives in a nursing home in Jackson. The TV series Tremé featured Tommy's vocal performance on 'Just a Little Overcome' when he was with The Nightingales, so if you wondered whose fantastic voice that was, it was 'the best singer you've never heard'.