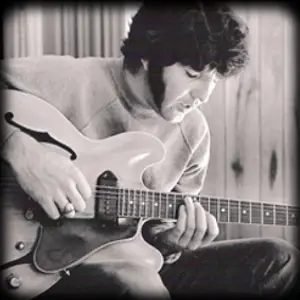 Tony Joe White is a great singer/songwriter who has penned several classic tunes for big R&B, Soul and Country stars, and his deeply soulful voice took one of his own recordings high in the singles chart. He was one of the first artists to bring electric Swamp Blues to Europe, and his later work has included collaborations with other renowned singers and guitarists.
In 1943, Tony Joe White was born into a large, part-Cherokee family on a cotton farm near Oak Grove LA. His big brother introduced him to the records of Lightnin' Hopkins and taught him some Blues guitar, but the sounds of Cajun, Zydeco and Swamp Blues were always in the air. He played guitar at school dances and graduated to playing in nightclubs, and when he was 20, he formed 'Tony White and his Combo' which played a six-night-a-week residency at a Texas club that lasted for eight months!
In 1967, Tony signed for Monument Records in Nashville, and they released several singles including his song 'Polk Salad Annie', which reached the Billboard Top Ten and was a big hit for Elvis too. Tony's first album 'Black and White' was released in 1969 and more singles got him noticed in a wider market as he toured extensively in The States and Europe. In 1973 he took a major acting role as 'Cassio' in the film 'Catch My Soul', a rock-musical adaptation of 'Othello', Shakespeare's tale of racism and revenge. Tony wrote a lot of the music for this 'rock opera', but the film was a commercial failure, with the soundtrack as its only redeeming feature. Later in 1973, Tony took part in the marathon three-day Memphis session that produced Jerry Lee Lewis's 'Southern Roots' album, along with Carl Perkins, the original MGs and the Memphis Horns.
Tony Joe's 'Polk Salad Annie';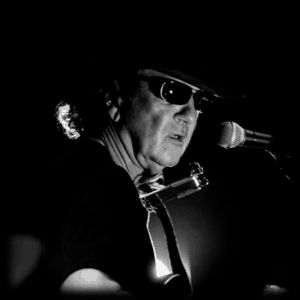 Further solo success evaded Tony's swamp-rock sound, and he stopped performing to concentrate on songwriting. Tony had already written the terrific 'Rainy Night in Georgia', which was recorded by all kinds of singers, and other hit singles for Dusty Springfield, Hank Williams Jr. and two more for Elvis, 'For Ol' Times Sake' and 'Got a Thing About You, Baby'. In 1989 he wrote four songs, including the title track, on Tina Turner's album 'Foreign Affair' and also her worldwide hit single 'Steamy Windows'. This signalled a return to the studio for Tony with his 1991 album 'Closer to the Truth', leading to a lot of touring in The States and Europe, including the Montreux Festival in 1992.
Since then, Tony has continued to tour and record regularly, issuing the critically acclaimed album 'The Beginning' in 2001 on his own label, two excellent live albums, and 'Heroines' where he duetted with several female artists. His 2006 album 'Uncovered' featured collaborations with
Eric Clapton
, Mark Knopfler and
JJ Cale
. Tony has released over 30 albums in his long career and continues to record on his own Swamp Records label, the latest being 'The Shine' in 2010.