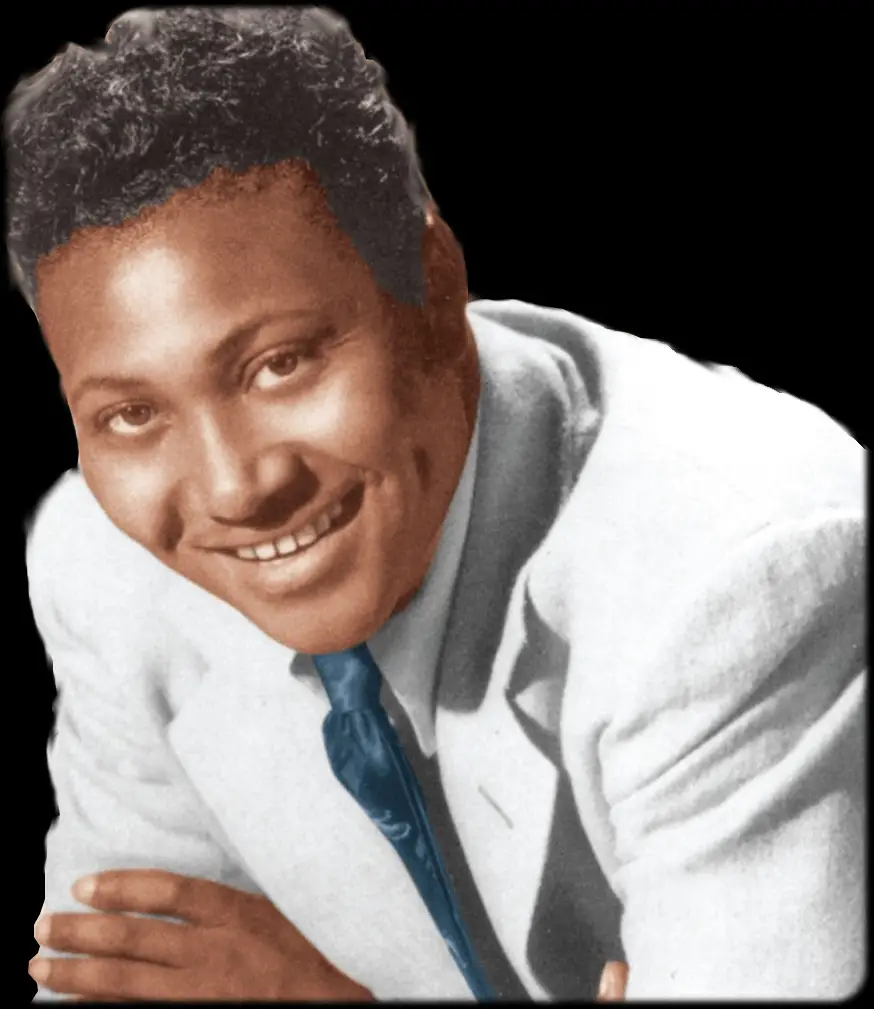 Pianist and singer Amos Milburn was one of the biggest R&B stars of the post WWII years. His signature tune 'Chicken Shack Boogie' went to No.1 in the R&B charts and he repeated the achievement three more times.
He had a string of up-tempo hits with drinking songs like 'One Scotch, One Bourbon, One Beer', 'Bad, Bad Whiskey', 'Thinking and Drinking' and 'Trouble in Mind'.
Although Amos was by no means an alcoholic, he certainly took his own advice and this convivial mood added to the  'feelgood factor' in his catalogue of boogie-woogie and jump Blues hits.
Good-time party music was Amos's trademark;
Amos was born into a big family in Houston TX in 1927, and took to the piano early, but a career was put on hold when he enlisted in the Navy when he was aged just fifteen. When he was discharged, after distinguished service, at the end of WWII Amos spent some time playing piano in the clubs and bars of LA. He was introduced to the newly formed Aladdin label, where he was to record 75 tracks over eleven years. He recorded Don Raye's song 'Down the Road a Piece' which made the R&B charts and each release climbed higher until 'Chicken Shack' hit No.1 in 1948.
'Bewildered', 'Rooming House Boogie' and 'Bad, Bad Whiskey' all hit the top, and over the next four years Amos and his up-beat party songs, usually with Maxwell Davis on sax, were a constant feature in the charts and on radio. By late 1953, Amos was sharing top billing with Fats Domino on a touring R&B show in the North-east. He decided to ditch his band and went on a tour of the South as a solo artist with another West-coast pianist Charles Brown.
Amos pounds out another drinking song;
Back in Houston in 1957, Amos re-formed his band but a new contract with Ace Records failed to repeat his success, and the new passion for Rock'n'Roll made it difficult for Amos to get radio airplay.
He shared the bill many times with Johnny Otis and Charles Brown, but the rest of Amos's career was a long string of one-nighters.
He is always quoted by Fats Domino as a major influence, but both artists shared the same fate in being left behind in their 50s heyday while the world moved on. Amos had a stroke and on his last recording, for a Johnny Otis album in 1972, Amos was unable to play with his left hand.
Amos suffered further strokes and died at the early age of 52.