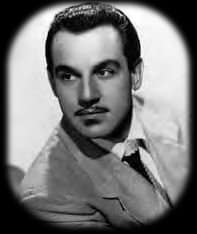 Few people have contributed more to R&B than Johnny Otis.
All round musician, bandleader, DJ, promoter, talent scout, song-writer, label owner and producer, he found time to become a TV host, preacher, politician, author and organic farmer. He also crossed the colour-line at a time when that was very rare.
The ambitious Greek teenager from Vallejo CA, born John Alexandres Veliotes in 1921, changed his name to the 'blacker sounding' Otis when he played drums for various swing-bands around the Bay Area. Advised by Nat King Cole to move to LA in 1945, he soon formed his own band. Their 'Harlem Nocturne' was a national hit which got them a stint at The Apollo in NY, but Johnny realised that big bands had had their day, and R&B was the future. He became a pioneer of the West Coast sound of up-tempo, piano based dance music. 
He cut the band, keeping a few horns but adding blues guitar and his own boogie-woogie piano. With Esther Phillips singing, this was the prototype Johnny Otis Show which ran for many decades. Their biggest hit was 'Willie and the Hand Jive' in 1958, but by then Johnny had also launched the careers of Jackie Wilson,
Hank Ballard
and
Little Willie John
. He produced and played on
Big Mama Thornton
's hit version of 'Hound Dog' in 1953, getting a writing credit, and produced all the hits for the ill-fated
Johnny Ace
, who died in 1954. That year he signed
Etta James
, with whom he wrote her first hit 'Roll With Me Henry', a reply to Hank Ballard's chart topper 'Work With Me Annie'. Many Otis compositions became hits for other R&B stars, including 'Every Beat of My Heart' for Gladys Knight in 1961.
Johnny and The Three Tons of Joy perform 'Willie and the Hand-Jive' for American TV;
Johnny was also working as a radio DJ in LA, and later hosted a TV variety show. He set up Dig Records, which became the vehicle for more of the talented performers Johnny brought to the public, as well as for his own output.
His son, Shuggie Otis developed into a respected Blues guitarist in Johnny's Show which toured incessantly. In 1968 Johnny wrote 'Listen to the Lambs', a book which used the Watts riots of 1965 as the scenario to compose his thoughts on politics and music. He later worked as Chief of Staff to the black State Senator Mervyn Dynally, and joined the LA County Democratic Committee. He stood for election to the California Senate, and probably would have been elected, but the ballot paper listed his official name, and he had campaigned under his stage name. Johnny identified strongly with the black community, writing, "As a kid I decided that if our society dictated that one had to be black or white, I would be black".
Johnny co-wrote and produced 'Roll With Me, Henry' with Etta James;
The Johnny Otis Show took a back seat for a while, but Frank Zappa was a fan (his 'Trouble Every Day' on the Watts riots quotes, "I'm not black, but there's a whole lotta times I wish I could say I'm not white!") and he encouraged Johnny to get back to music. His Cold Shot album featured 'adult material' and this 'proto-gansta' effort proved that he was still full of ideas. The Johnny Otis Show continued to tour and record for many more years. In 1978, Johnny became Pastor of the Landmark Church in South Central LA. In 1990, he and his wife Phyllis moved to Northern California to grow organic fruit, but he continued to work as a radio DJ and played many Festivals with his long-running Johnny Otis Show.
Johnny Otis died in 2012, two days before his greatest protegée, Etta James.