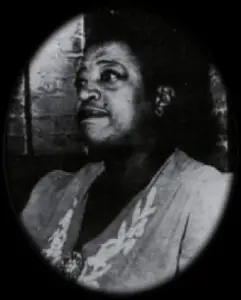 Ida Cox was a Blues Diva of the 20s whose songs were specifically addressed to black women in their search for freedom, dignity and respect from society in general and from their men in particular. She was a highly talented lyricist, whose work was used by others in their own songs, so that many phrases Ida wrote in her original compositions still turn up in songs today.
Ida Prather of Toccoa GA began her career in a Methodist choir, moving on to travelling tent shows before headlining at Atlanta's 81 Theatre. She married a fellow 'minstrel', Adler Cox, before signing for Paramount Records in 1923.

In a six year career she released 78 tracks, putting her in the first rank of Blues Divas, along with
Bessie Smith
and
Ma Rainey
, and she took great care of her image, appearing in fine clothes and jewellery. Ida was billed as 'The Uncrowned Queen of the Blues', and sometimes as 'The Sepia Mae West'. With her first big hit, 'Wild Women Don't Get the Blues', Ida laid down a marker on Blues songs written from a strong woman's point of view, continuing with 'Any Woman's Blues', 'Southern Woman's Blues' and ' 'Fore Day Creep'. Social issues like unemployment ('Pink Slip Blues') and capital punishment ('Last Mile Blues') were on Ida's agenda, but her other main subject was death. 'Coffin Blues', 'Bone Orchard Blues', 'Cemetery Blues' and many versions of 'Graveyard Dream Blues' spoke of a gloomy cast of mind.
'Any Woman's Blues' is typical of Ida's style;
Ida's talent for a telling phrase led to her lyrics being plundered by many other artists. For instance, her 1923 'Beer Mash Blues' has many lines that recur in dozens of later songs; her 'Lawdy, Lawdy Blues' was echoed in Papa Charlie Jackson's hit the following year and 'How Long, Daddy, How Long' was expanded on by
Leroy Carr
to give him a big hit with
Scrapper Blackwell
in 1928. In common with many artists of the day, Ida recorded for many labels under different names; Kate Lewis, Velma Bradley, Julia Powers and Jane Smith were all pseudonyms used by Ida.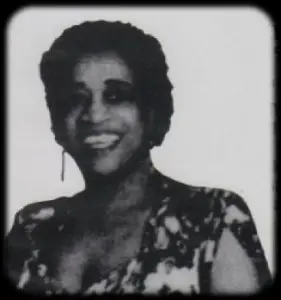 Throughout the 30s Ida continued to tour with her show, and this bright intelligent woman formed her own management company, Raising Cain, to run her affairs. She did not see the need to record at this time, but after her appearance at the Spirituals to Swing Concert in 1939, producer John Hammond persuaded her back into the studio, where she recorded with an 'all-star band' headed by Fletcher Henderson, Charlie Christian, Hot Lips Page and Lionel Hampton. She is in fine voice on these discs, but most were never released, and Ida's touring career came to an end in 1944 when she suffered a stroke. Ida came out of retirement in 1961 to record the album, 'Blues for Rampart Street' in a brilliant two day session with Coleman Hawkins. Revisiting her best known repertoire introduced her to a new audience, but that was to be her 'final statement' and she moved to live with her daughter in Knoxville TN where she died in 1967, aged 73.
1961 version of 'Wild Women Don't Get the Blues';