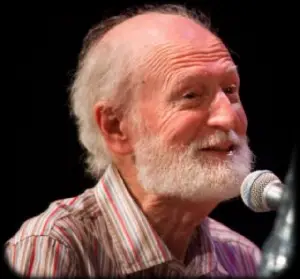 Pianist and singer/songwriter Mose Allison has suffered throughout his career from being hard to categorise. Mose has a laid-back, smoky vocal tone well suited to both jazz and Blues. He can play boogie-woogie and slow drag-out blues, but he recorded a lot of wild bebop in jazz trio form. He wrote some great songs of his own, but also recorded versions of songs written by Rice 'Sonny Boy II''  Miller, Willie Dixon and Muddy Waters. As a songwriter and clever lyricist, Mose's work has been covered by generations of rock and blues musicians.
Mose was born in Tippo MS in 1927 and, like many middle class white boys, he got his musical education from records, especially those of Louis Jordan, Fats Waller and Nat 'King' Cole, as well as from the jump-blues and boogie-woogie players whose work dominated the airwaves before and during WWII.

The smooth singing style of
Charles Brown
and
Percy Mayfield
had an influence too. After a spell in the Army, Mose went back to College at Louisiana State and started playing professionally around the district. When he graduated, he moved to New York where he played jazz in small combos with Al Cohn, Stan Getz and Zoot Sims. Signing for the Prestige label in 1957, Mose recorded eight albums in two years. The first of these, 'Back Country Suite' was a series of ten interconnected country Blues pieces including 'Young Man's Blues' and 'One Room Country Shack'.
'Young Man's Blues' was very influential;
Switching to Atlantic in 1963, 'Mose Allison Sings' showcased his distinctive voice with material like Sonny Boy II's 'Eyesight to the Blind', Willie Dixon's 'Seventh Son' and Jimmy Rogers' 'That's Alright', but it was Mose's own song 'Parchman Farm' that drew the attention and was his most requested number over the decades.
The original version of 'Parchman Farm';
Mose continued his prodigious output of recorded work, reaching a total of 35 albums in the first twenty years of his career, but slowed his pace a little thereafter. He took a break of five years before 'Middle Class White Boy' in 1982, then restricted himself to just one a year for the next fifteen years. Pausing to record a couple of live albums in London at the turn of the century, Mose's 2010 release 'The Way of the World' was his first studio album in twelve years. Mose passed away on the 15th November 2016.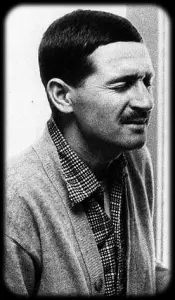 To say that Mose was an influential figure is to devalue the term. His visits to Britain in the early 60s had a profound effect on the scene there, especially on the emerging talents of The Rolling Stones, The Who, The Animals The Yardbirds, Them and many more. His song-writing skills inspired a lot of young musicians and singers to be bold and express themselves. While his voice was unique, his songs have been covered by talents as diverse as The Bangles and The Clash, Elvis Costello and Johnny Winter, John Mayall and Bonnie Raitt, while Van Morrison issued a whole album of Mose's songs. With credits like that, you can see why Mose Allison was thought of as one of those Mississippi players who stepped up to the crossroads and pointed the way forward, even if he was a middle-class white guy rather than a dirt-poor sharecropper.