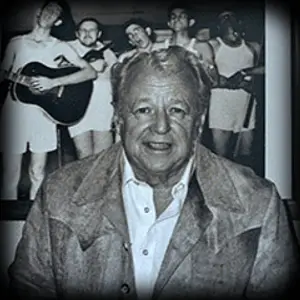 Jay Miller was one of the finest producers of Swamp Blues and Cajun music Louisiana has ever heard. His Fais-Do-Do label made some pioneeering Zydeco records and later, working with the Excello label, he recorded big hits and influential tracks for Swamp legends Lightnin' Slim, Lazy Lester and Slim Harpo at his studio complex at Crowley Louisiana, With a good sense of humour and an eye on publicity, he gave many artists their 'Blues-names'. Despite working with a long list of non-white musicians, Jay's stance on the Civil Rights movement in the 60s was to form the Red Rebel Records label, which released segregationalist material. He quit the music business soon afterwards.
Born in Iota, LA in 1922, Joseph Denton Miller relocated with his family to El Campo, Texas as a child. He grew up surrounded by Cajun music and learned to play guitar well enough to win a talent contest that got him playing Country songs on a weekly radio show. When the family moved to Crowley LA, the teenaged Jay formed his first band, then joined The Four Aces, who recorded for Bluebird Records and he also picked up a daily radio gig. Jay was drafted during WWII, and on his return from service he married and set up a record store in Crowley. Demand for Cajun music prompted Jay to set up the Fait Do Do label and he took Happy Fats and the Rayne-Bo Ramblers to New Orleans to record at
Cosimo Matassa
's studio, producing a fair-sized regional hit. He also set up a Country label, Feature Records, to record his father-in-law, the fiddler Lee Stoner, and 'War Widow Waltz' was an early success. Jay honed his production skills on dozens of Cajun and Country records, and showed talent as a songwriter and talent scout as well as a producer. Al Terry and Doug Kershaw were among his early signings, and he wrote country songs like 'God Was So Good' about his son's recovery from an auto accident, and 'It Wasn't God Who Made Honky Tonk Angels'. A cover of the latter was a No.1 Country hit for Kitty Wells in 1952, and that national breakthrough got Jay a major songwriting contract; enough cash to buy the El Toro nightclub in Crowley; and his own weekly radio show.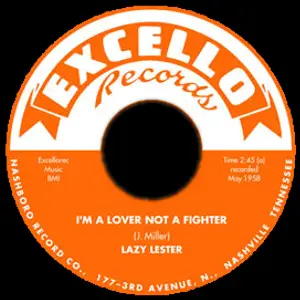 When Rock'n'Roll came along in 1955 Jay changed direction completely, closing Feature Records and opening his studio to local R&B acts. He gave their music a distinctive, hypnotic sound that became known as Swamp Blues, and leased the results to big labels like Decca and Dot for distribution. His contacts in Nashville led him to a deal with Excello Records that lasted over ten years and led to some legendary records. Lightnin' Slim was an early signing and when Slim brought in harp player Leslie Johnson, Jay called him 'Lazy Lester' and produced a string of hit records for him too. Lester also joined Jay's house-band, playing behind rocking Bluesmen like Tabby Thomas , 'Whispering Smith' and Lonesome Sundown (more Jay-given Blues names) who all appeared on Excello. Jay set up the Zynn label to promote Zydeco, and they put out a couple of records by Clifton Chenier. Slim Harpo was also brought to Crowley by Lightnin', and his debut single 'I'm a King Bee' was a regional hit and a hugely influential record, especially across the pond when the British Blues Boom was getting started. Slim Harpo was the Excello label's best selling artist in a career that lasted 13 years and included the No.1 hit 'Baby Scratch My Back' which also made No.16 in the Hot 100.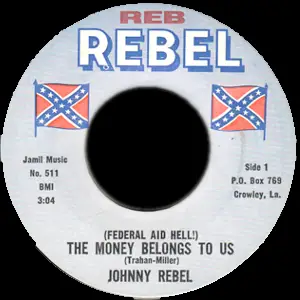 In 1966, when Slim was high in the charts, Jay quarrelled with the Excello management and ended their association. He was opposed to President Johnson's 'Great Society' and set up Red Rebel Records to promote the segregationalist position. Spoken diatribes and 'Johnny Rebel' songs with highly offensive lyrics were among the 20-odd releases, and that was Jay's last contribution to the music business. He took a job outside the industry and left his huge new studio in the hands of his son Mark, reappearing only briefly to supervise the digital release of his Excello productions. Jay passed away during heart-surgery in 1993.