Whispering Smith was a Lawman who brought justice to the railroads in the Old West in a 1906 novel that bore his name. The book was made into a film in 1926; remade by Hollywood in 1948 with Alan Ladd; and in 1961 it returned as a network TV series starring Audie Murphy. Meanwhile, down in Crowley LA, Excello Records producer Jay Miller was putting out some tracks by Moses Smith, and he was always on the lookout for some free publicity, so 'Whispering Smith' got his Blues name on his first single release, 'Mean Woman Blues'.
Moses Smith was born in Brookhaven MS in 1932, and while he was in his mid-20s he moved South to Baton Rouge to sing and blow his harp in the region's clubs and juke-joints. Moses' voice was anything but a whisper: it was loud, rough and so deep it must have started in his boots, so Jay Miller was being ironic. His harmonica style was bold and rounded, with some agile runs and tasteful licks, and in the late 50s he started gigging with Swamp Blues legend,
Lightnin' Slim
. When Slim called out his catchphrase "Blow your harmonica, son!" it was often directed at Moses, who was nearly two decades his junior. Swamp Blues had a strong regional market a the time, with the records of
Slim Harpo
,
Lazy Lester
,
Tabby Thomas
and
Robert Pete Williams
selling well in the South. They were also having an impact across the pond, as their hypnotic dance-shuffles began to feature in the emerging
British Blues Boom
.
Thunderous vocals and great harp on 'Whispering Smith's' debut single 'Mean Woman Blues';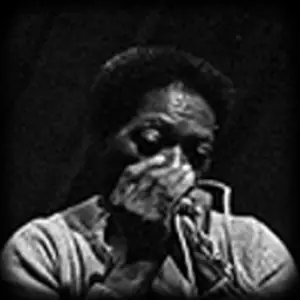 In January 1961, Jay Miller took Moses to his studio in Crowley and that session yielded seven tracks, including three harp instrumentals, and a couple of good-selling records for Excello. Moses' strong harp style got him some studio work too, as he teamed up with guitarist and singer Silas Hogan on several sessions. By 1964, Swamp Blues was falling from favour and as his records suffered slow sales, 'Whispering Smith's studio career fell silent for a while. In 1970, he was back blowing his harp alongside Silas, Arthur 'Guitar' Kelley, pianist Henry Gray and others on the fine 'Swamp Blues' album for the British
Blue Horizon
label, including his great version of Robert Pete Williams' 'Thousand Miles from Nowhere'. This prompted Excello to have Moses back in the studio to cut his first solo album, 'Over Easy'. The label also released 'Live in Baton Rouge' with their whole roster of Swamp Blues Stars playing together at the 'Speak-Easy' in 1972.
Moses and 'Lightnin's superb performance in Paris in 1972;
Moses went on a long tour of Europe with the Blues Festival in 1972, playing with
Jimmy Rogers
and Lightnin' Slim on the tour album, and he returned the following year to play the Montreux Festival with Slim. While passing through London, Moses cut a version of Larry Davis' 1958 song '
Texas Flood
', with
Homesick James
and Slim on guitars. This period of international acclaim did not last long, and although he appeared in the documentary film Blues Legends, and was inducted into the Louisiana Blues Hall of Fame, Moses' career petered out. 'Whispering Smith' continued to play gigs around his home in Baton Rouge, where he passed away in 1984.