New Orleans is famous for funky music, and Professor Longhair played a big part in bringing that funky feel to the clubs where he banged out his Afro-Cuban rhythms after WWII. Fats Domino, Huey 'Piano' Smith, Dr. John and Allen Toussaint all cite the Professor as a major influence on the characteristic 'rhumba-boogie' piano music coming out of New Orleans in the early 50s that made the whole world dance. The Professor might have been better known if he had been prepared to leave The Crescent City, but generally he just preferred to stay at home and play, rather than go on tour.
Born Henry Roeland Byrd in Bogalosa LA in 1918, 'Roy' Byrd grew up on the streets of New Orleans, hustling, gambling, and working as a dancer among other things. He learned piano on an instrument that had keys missing, which gave him a distinctive style, and also played guitar and drums. Roy played in many casual bands in bars and at house-parties before joining the Army in WWII. When he came back to New Orleans, he was given the name 'Professor Longhair' by the owner of The Caldonia Club, on account of his refusal to get a haircut after years of savage military barbering, and from then on was known as 'Fess'. He led various bands including The Shuffling Hungarians (???) who recorded for the Star label in 1949. This session included his 'Mardi Gras in New Orleans' which became his signature tune and an anthem of the annual celebrations. The following year, as part of The Blues Jumpers, Fess had his only national hit record with 'Baldhead'. During the 50s, Fess recorded for the Atlantic and Federal labels, and despite cutting such classics as 'Tipitina', 'In The Night' and 'Big Chief' with its whistled intro, he had a very low profile outside his home-town. A stroke slowed him down for a while, but in 1957 he came back with the storming ' No Buts- No Maybes' for Lee Rupe's Ebb label. The 60s were not kind to Fess, and he dropped out of music into a life of menial jobs and gambling debts.
A revived 'Fess' puts on a colourful show in Switzerland;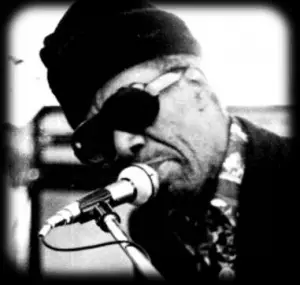 The New Orleans Jazz and Heritage Festival in 1971 marked Fess's return to performing, and he became a fixture at the annual event. He played many other Festivals in the 70s, even venturing to Europe, and he recorded several live albums. His 1974 studio album 'Gumbo' saw Fess hammering out his hometown R&B with guitarist Clarence 'Gatemouth' Brown, using a variety of styles from Blues to boogie and calypso. In 1977, some of the Professor's students and admirers put together the funds to start a club known as 'Tipitina's' in his honour, and it remains a thriving New Orleans institution. The following year he recorded an outstanding live album on the liner Queen Mary in Long Beach, and the 'Crawfish Fiesta' album of 1980 saw Fess and Dr. John leading a great band with a hot horn section, as they ran through a selection of his classics, including 'Baldhead' and 'Big Chief'.
Fess and The Meters give up a fantastic version of 'Tipitina'
Also in 1980, Professor Longhair was the co-star of a documentary film 'Piano Players Rarely Play Together', which became something of a memorial to him, as he passed away in his sleep while the film was still in production. It contains footage of Fess's funeral procession as New Orleans said "Farewell" to one of its own. We will not see his like again.