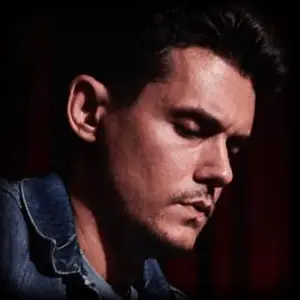 Superstar John Mayer is a rare pop/rock artist with audible roots in the blues. His ability to reach an enormous audience with blues-influenced licks should serve as a shinning example of the genre's enduring reach. He's living the proof that the blues, far from being dead and buried is alive and simply adding spice to more 'commercially viable' styles.
Unlikely Beginnings
Mayer's start as a musician began as far from the stereotype of the traveling Mississippi blues man as imaginable. Born and bred in rural Connecticut, Mayer's early life featured no cotton fields or after hour juke joints. His first attraction to the guitar came through a viewing of the popular classic Back to the Future. Blown away by Michael J. Fox's shredding, the thirteen-year-old urged his father to get him a guitar.
From a next door neighbor, young John borrowed a Stevie Ray Vaughan cassette, sparking an immediate fascination with the blues. He went on what he later described a "genealogical hunt." Leading him to, among others, such blues greats as Buddy Guy, Otis Rush, Lightning Hopkins and, of course, the three Kings, B.B., Freddie and Albert.
Within a few years, Mayer was performing at local venues, both as a solo artist and as a member of Villanova Junction, a band whose name came from a Jimi Hendrix tune.
The Berklee Blues
The next step for the budding star was a difficult one. Mayer had contemplated forgoing college to pursue his musical career, but the move was popular with his parents – both of whom were career educators. So the decision was made to attend the famed Berklee college of music in Boston. But the move didn't last long.
At the urging of friend and band mate Clay Cook, Mayer, two semesters into his education, packed up and left in search of more fertile ground for a young blues man. This is not surprising given the background of Berklee college. The institution was, and, is well-renown as a launch pad for jazz and classical musicians. But the same could not be said of its reputation with the blues.
Mayer and Cook would land in Atlanta, Georgia, forming a two-man band called LoFi Masters and quickly establishing themselves on the scene in coffee shops and nightclubs. But the band didn't last long.
John Mayer Plays Gravity From The Album From Where The Light Is - Live in LA.
The two experienced musical differences, stemming from Mayer's decision to drift into a 'pop' music direction and band promptly broke up.
In some ways, Mayer's parting with Cook could also be considered a parting of ways with the blues. His subsequent success as a pop singer featured a shift in focus toward mainstream pop that make it easy to forget that Mayer's roots are in the blues. But if you listen closely enough, you can still hear a little Stevie Ray Vaughan and B.B. King and Buddy is Mayer's spirited rock licks. John Mayer may have 'left' the blues, but the blues hasn't left him.
Recommended Album
John Mayer's latest album 'In Search For Everything' features the kind of maturity we could expect for an artist nearing his fortieth year. But what makes it work is that it proves that maturity isn't a bad thing for a blues-based rock artist.
'Roll it on Home' stands out as the album's best, in part because it features his tastiest playing. But the funky "Helpless' comes a close second. It too reminds us what a lively and spritely guitar player Mayer continues to be.
As an Amazon Associate I earn from qualifying purchases.
I Don't Trust Myself (With Loving You)