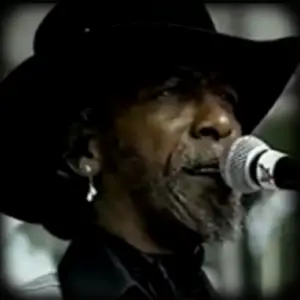 For nearly 50 years Johnny Laws has been playing the Blues around the Southside clubs in Chicago and, apart from a couple of excellent albums in the 90s, he has never caused much of a stir outside his own community. That's a shame because Johnny has a great voice: his passionate falsetto and smooth delivery give him an expressive instrument for many Blues styles, from the West Coast sound of Charles Brown to the more raucous tones of Jimmy Reed and Hound Dog Taylor. Johnny's long-running Saturday residency at The Cuddle Inn, where he sings and plays his steady-rolling guitar, seems to be one of Chicago's best kept secrets.
Johnny plays the Chicago Blues Festival;
Word got out in 1995 when Johnny recorded his 'My Little Girl' album for the Wolf label. He covered a couple of standards, but most of the tracks were Johnny's own songs. Four years later, he cut 'Burnin' in My Soul' which showed his range and versatility. All the tracks are fairly well known Blues songs but Johnny puts his personal stamp on them with his sweet, soulful pipes. He continues to play, and is well worth checking out. And Johnny, you need to get out more!