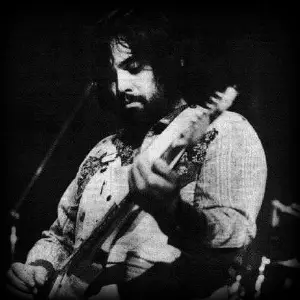 Lowell George was a slide-guitar player of such exquisite skill, good taste and influence, he is one of an élite group of musicians, including Bonnie Raitt, Duane Allman and Ry Cooder, who can be said to have changed the sound of modern Rock music with their mastery of lyrical 'bottleneck' technique.
Lowell Thomas George was born in Los Angeles in 1945, grew up in the Santa Monica hills and attended Hollywood High School. He played harp from the age of five and took up the flute at school, preferring the cool sound of West-coast jazz players like Gerry Mulligan to the Rock'n'Roll he heard on the radio every day.
When his older brother joined the Army, Lowell started playing the guitar he left behind, and listened to enough
Muddy Waters
and
Elmore James
records to develop a soulful slide-guitar technique, as did his friend and fellow Santa Monica resident Ry Cooder. After graduation, Lowell studied Art History for a couple of years. His first band The Factory, formed in 1965, had Richie Hayward on drums and they had a couple of singles produced by Frank Zappa. When they broke up Lowell spent some time in the LA garage band The Standells before teaming up with Zappa again in The Mothers. He played and sang on 'Weasels Ripped my Flesh' and the 'groupie-group' G.T.O.s album, before writing one of his best known songs 'Willin'. Frank liked the song, but he was staunchly opposed to dope, so he gently suggested Lowell should go and play in his own band, and helped them get a recording deal with Warners.
 Lowell leads Little Feat through 'Rock'n'Roll Doctor' at the BBC in 1975;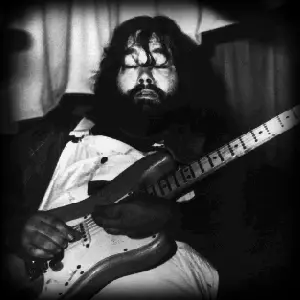 Together with Mother Roy Estrada on bass and drummer Richie, Lowell recruited keyboard player Bill Payne to record Little Feat's self-named first album in late 1970. Lowell injured his hand during the time they were recording, so Ry Cooder played slide on some tracks. It was a great critical success but didn't sell, so they persevered with a second album 'Sailin' Shoes', which continued the formula of funky Blues with a country feel. It contained a second version of 'Willin' with Lowell on slide-guitar this time. Roy Estrada was replaced by Kenny Gradney on bass, and Lowell's old Hollywood High schoolmate Paul Barrère and conga player Sam Clayton joined the band to record 'Dixie Chicken' in 1973. This definitive line up went on to record three more superb albums in the next four years and Little Feat toured the world as one of the biggest West-coast acts of the seventies. Lowell's distinctive singing, his classy playing and some great songs made Little Feat an FM radio favourite and a household name, selling millions of albums as those early works were re-released. Lowell and Bill Payne had written almost all the material on their first three albums and also 'Feats Don't Fail me Now' in 1974, but later Bill and Paul Barrère began to move the band towards a more Jazz based sound, and were doing most of the writing. Lowell contributed only three songs and a couple of collaborations to the last two albums before finally leaving the band in 1977. The following year 'Waiting for Columbus', a live album that had been recorded with Lowell in sparkling form in London and Washington, proved to be a fitting farewell, even though there had been some bad feeling over the split.
Lowell and friends play 'Dixie Chicken' for 'Midnight Special';
Lowell's superb guitar technique had made him a popular session player, appearing on the work of Bonnie Raitt, Harry Nilsson, John Sebastian, Jackson Browne and John Cale among many others. His most prominent work was probably with Robert Palmer, whose first solo album was recorded in New Orleans in 1974 with Lowell and The Meters, and its follow-up the next year, 'Pressure Drop' with the whole Little Feat line-up on board. Lowell also worked as a producer, for example on The Grateful Dead's 1978 album 'Shakedown Street' and several others. In 1979, Warners released Lowell's only solo album 'I'll Eat it Here', featuring his great voice and some funky arrangements emphasising his sublime slide playing. While on tour promoting the album, Lowell suffered a fatal heart attack in Arlington Virginia, aged just 34. His friends played a benefit concert for his family a couple of months later at The Forum in LA, as tribute to one of the most soulful slide-guitarists we have ever heard.