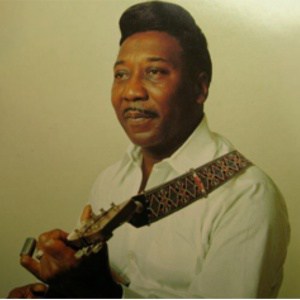 When the legendary musicologist Alan Lomax was travelling through Mississippi in 1941 recording local singers, a farmhand called McKinley Morganfield performed a 'field holler' song called 'I Be's Troubled'. Morganfield worked as a day labourer on the farms around Clarksdale, where he was raised by his grandmother after his mother had died. He was actually born 100 miles south in Rolling Fork, where his habit of playing in Deer Creek, which ran past their shack, caused his sisters to call their kid brother 'Muddy'. The name stuck!

Lomax returned the following year to Stovall's Plantation, to record another batch of songs with Muddy and his mentor the fiddle player, Henry 'Son' Sims. After hearing the record played back, Muddy wanted to make a life in music, so after sniffing around St.Louis, he went to Chicago. He got a day job driving a truck, and at night he worked the clubs with players like Big Bill Broonzy and Tampa Red. Not many records were being made at the time, as the American Federation of Musicians was in dispute with the record companies (the Petrillo ban). When the strike was over, the business was in disarray, so new independent labels were able to grab a piece of the action with the new players in town. Muddy wanted to play the Blues he heard back in the Delta, but with a loud electric band to cut through the bar-room noise. His uncle, Joe Grant, got him an electric guitar, and Muddy and his friends Jimmy Rogers, 'Little Walter' Jacobs and Leroy Foster would haunt the South-side clubs, where they became known as 'The Headhunters'. They would storm the stage after the billed band had finished and 'cut their heads off' with some flashy playing. By 1946 Muddy had cut a few tracks with pianist Lee Brown and one solo track under the alias 'James Carter' for Ink Williams. Next year Muddy got a gig recording with another piano player, Sunnyland Slim, for Leonard Chess's Aristocrat label, and later cut 'I Can't Be Satisfied', a version of the song he played for Alan Lomax, which was issued on Chess. This primitive country blues sounded archaic in the big city context, but it sold amazingly well so Muddy's career was up and running.
'Baby, Please Don't Go' with Muddy and Little Walter;
The Chess brothers owned clubs as well as a record company, so Muddy set about recruiting the players that would go on to perform with him and record the definitive Chicago Blues. Guitarist Jimmy Rogers was already in place and Big Crawford had played bass on 'I Can't Be Satisfied'. Drummer Elgin Evans joined in 1950, then Muddy finally recruited the prodigious talent of harp player Little Walter. Muddy's 'half-brother'
Otis Spann
joined on piano, and the band responsible for a long string of Blues classics was complete. Their first big hit was 'Rollin' Stone', and the roster of songs written by Muddy (and
Willie Dixon
) reads like the Chicago Songbook; 'Hoochie Coochie Man'; 'I Just Want to Make Love to You'; 'Baby Please Don't Go'; 'Mannish Boy'; 'Got My Mojo Working' and dozens more.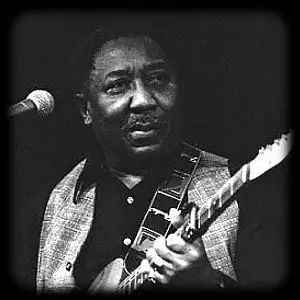 When the band played live, they would open with 'Your Cat Will Play', a blistering instrumental. Leonard Chess put out a version on the Checker label and changed the title to 'Juke'. It was a massive hit and predictably Little Walter, the star performer, went solo. He took over Junior Wells' band, the Aces, with Junior taking the vacancy in Muddy's band. Chess insisted that Little Walter continued to play on Muddy's recordings although Junior Wells, 'Shakey' Horton and James Cotton also featured on some tracks.
'Hoochie-Coochie Man' performed at the Newport Festival in 1960;
This superb hard-driving Blues made a huge impact on the R'n'B charts and many nationwide tours followed, including Carnegie Hall and the 1960 Newport Jazz Festival. The live album of Muddy's Newport set sold well all over the world, and is arguably the most influential electric Blues recording of all time. Muddy went to Britain as a guest of
Chris Barber
, and returned to Europe some years later with the Folk and Blues Festival. With the
Rollin' Stones
, who took their name from a Muddy song, leading a
Blues boom
in Europe, (they came to Chess to record with Muddy in 1964) his status as founding father of Chicago Blues was assured.
Buddy Guy
,
Junior Wells
,
Hubert Sumlin
,
Earl Hooker
and a whole host of American and British Blues players recorded with Muddy. He  continued to play, especially in Chicago but also on the Festival circuit, until he was well into his sixties. As he sang in the last line of 'Hoochie-Coochie Man'; "Whole round world knows I'm here!"
Muddy plays with Jerry Portnoy on German TV in 1977;
The farmhand from Mississippi made a big noise in the City, and changed the world !