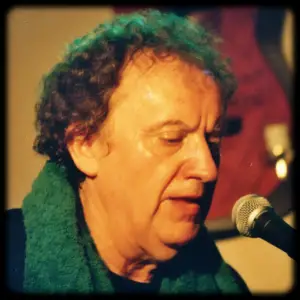 In the sixties, 'Swinging London' was full of extroverted, colourful characters, and one of the brightest was Zoot Money, the merry prankster who led The Big Roll Band from behind his huge organ. In a long career, where he has always rolled with the punches, Zoot embodies an irrepressible spirit that celebrates the good-time vibe and energy of R&B music, and he has also shown his talents in other, less flamboyant fields of entertainment.
George Bruno Money was born in Bournemouth, a genteel holiday town on the south coast of England, in 1942. At school George studied French Horn, but he was one of the post-WWII generation fascinated by
American R&B
music, so he took up the Hammond organ and borrowed his stage name from jazzman Zoot Simms. George was a great singer with a 'cracked' voice and an exuberant manner, and in 1961 he formed The Big Roll Band, recruiting a local 16-year-old Andy Summers on guitar. The band moved to London in 1964 and got a residency at The Flamingo Club in Soho, then toured the busy club circuit that had sprung from the
British Blues Boom
, where their mixture of Soul, Blues and R&B, combined with Zoot's high-energy antics to make a great night out. Decca Records signed Zoot's band, but after one record they moved to Columbia, where they had a string of good-selling singles including 'Big Time Operator'. Their 1965 album 'It Should Have Been Me' mixed Zoot's own compositions with up-tempo Blues like 'Bright Lights, Big City'. The following year they cut a live album, 'Live at Kooks Kleek', which captured their rumbunctious stage show and was released in The States, but music was changing and The Big Roll Band needed to move on.
Zoot's first single 'Uncle Willie';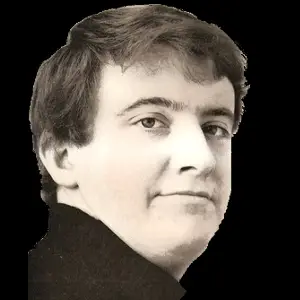 Zoot briefly joined
Alexis Korner
's Blues Incorporated, before re-forming his band as Dantalian's Chariot, importing a huge light-show from San Francisco, painting their gear white and appearing in white robes to present a 'psychedelic' image. Their debut was the 1967 Windsor Blues Festival, and they are best remembered for 'Madman Running Through the Fields', an account of an acid trip. Zoot and Andy wrote the material for an album, which was eventually released two decades later, but The Chariot crashed, and they both joined
Eric Burdon
in The New Animals. At the first gig on their American tour, Zoot asked the New Orleans audience if they were all 'pissed' yet, (drunk in British slang) and pretty soon they were (in the American sense) and the cops had to close the show. A New Animals album 'Love Is' had a version of Zoot's 'Madman', and Eric and Zoot remained in The States when Andy left to join Soft Machine, and later The Police. Zoot cut an album with electric-sax player Eddie Harris and, back in Britain, he recorded a self-named solo album, and later another 'Mr. Money'. He went into music production, especially for television, and began a long-term side-career as an actor, with many screen rôles in comedy, drama and even TV 'soaps'.
Zoot still rocks with 'Wild Women and Desperate Men'
In the 70s, Zoot contributed to many diverse projects; he played on most of Alexis Korner's late albums; he aappeared on albums by the poetry/comedy/satirical ensemble 'Grimms'; played with
Peter Green
and
Alvin Lee
; he was a constant collaborator with Eric Burdon, Kevin Ayers and Kevin Coyne, and in 1981, he was part of The Majic Mijits with Steve Marriott and
Ronnie Lane
. Further projects included The Electric Blues Company, with their album 'A Gigster's Life for Me', the British Blues Quintet, and all the while Zoot was gaining a reputation as a producer, working on many albums for established British acts like
Ruby Turner
. In the new century, Zoot has released four albums, toured as 'Good Money' with composer Howard Goodall; and he continues to make appearances on British and European tours. He can often be found playing and singing at a local pub, The Bull's Head in Barnes, London.