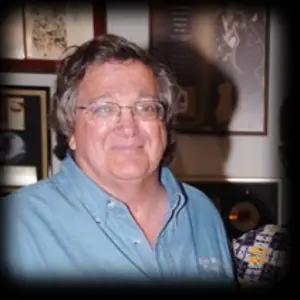 During the late 50s and early 60s, college campuses and downtown coffee shops often rang to the sound of Folk music. One branch of country music that young people found exciting was Delta Blues, and when they realised many of these guys must still be alive, many took up the quest to locate these 'living links' to the origins of the Blues. Dick Waterman was a major player in the Folk/Blues revival, 'discovering' some originators of this fertile musical form, and setting up a management company to look after their interests so they got paid properly for their recordings and concerts. Fortunately, Dick also kept written and photographic records of the times, which give us an insight into the days when you could see legendary Blues stars in tiny venues.
Dick Waterman was born in Plymouth MA in 1935. He studied journalism at Boston University and while he was there he got hooked on Folk/Blues music. Dick wrote for a local music publication, Broadside Magazine, eventually becoming the editor, and he promoted some gigs at the college with
Bukka White
and
Mississippi John Hurt
. In 1964, Dick was among several several young music fans who toured Mississippi searching for old Bluesmen, when they heard that
Son House
was living in Rochester NY. Dick, Phil Spiro and Nick Perls visited with Son, and persuaded him to play again. Son hadn't played in decades, and another Bluesologist
Al Wilson
helped him refine his guitar technique, causing Dick to quip that Al "taught Son House to play Son House."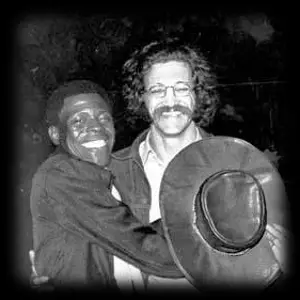 Avalon Productions was set up by Dick to represent Blues artists, and they managed the careers of Son, Skip James, Mississippi John Hurt and Lightnin' Hopkins among others. He also managed rising stars like Buddy Guy, Junior Wells, JB Hutto and the young Bonnie Raitt. Dick was angered by the financial treatment of old Blues players, and he helped Arthur 'Big Boy' Crudup recover some of the royalties he was cheated out of when Elvis sold ship-loads of records covering his songs. Concerns for his older clients began to occupy more of Dick's time and, in 1993, he collaborated with Bonnie and The Mt. Zion Foundation to raise a headstone for Mississippi Fred McDowell.
In the 80s, Dick had relocated to Oxford MS where he began to concentrate on his writing, his archives and the photography that had been his passion since the early days. Dick's 2003 book 'Between Midnight and Day- The Last Unpublished Blues Archive', contains 100 of his fine images, and a fantastic selection of his work is available from his website and often from Folk and Blues Festivals. Dick's evocative images, often using a single light 'Rembrandt' technique, provide us with the definitive pictures of some Legends of the Blues, and the quality of his work led to him being the first non-performer inducted into the Blues Hall of Fame.