PETER GREEN'S FLEETWOOD MAC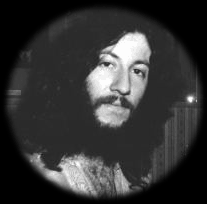 When Blue Horizon boss Mike Vernon arrived at the studio in 1966 to produce John Mayall's second Bluesbreakers album 'Hard Road', he noticed a new amp and no sign of Eric Clapton. Vernon was shocked that 'God' was not in the band, but Mayall said, "Don't worry, we've got somebody better!" They were big boots to fill, but Peter Green filled them and put his own stamp on the music. BB King once said he's the only guitar player who could make the hairs on the back of his neck stand up, and it's fair to say BB had heard 'em all.

Peter was self taught. His big brother Lenny gave him a guitar, and soon accused the kid of playing his records too, but he  was just hearing Peter ripping out note perfect copies of stuff he had heard. After playing with a couple of R&B bands, Peter made his recording debut with Mick Fleetwood in Peter Barden's band in 1966. When Eric Clapton went off to a Greek island for a while, John Mayall invited Peter to fill in for a few shows. Clapton returned, but when he left again shortly afterwards to form Cream, Peter was the obvious replacement.
Peter's groundbreaking track, 'Supernatural';
Mike Vernon's faith in Mayall's judgement must have been strengthened when he heard what went into the Hard Road album. As well as covering tracks by Elmore James and Freddie King, there were two Green compositions including 'Supernatural', a track that influenced a whole generation of guitar players like the young Carlos Santana. His control of tone, feedback and sustain gave the world a new guitar sound in the way that Jimi Hendrix was doing at the same time in the same city. Vernon gave Peter some studio time as a birthday present and he used it to cut some tracks with Mick Fleetwood and John McVie, including a number he called 'Fleetwood Mac'.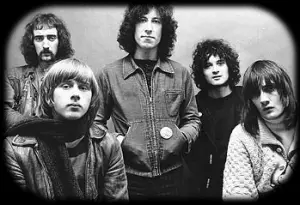 A few months later Peter left with Fleetwood to form his own band and called that Fleetwood Mac too, even though McVie was still in The Bluesbreakers and reluctant to leave. Bob Brunning filled in on bass until McVie was finally persuaded to join. Vernon was keen to get them into the studio, and introduced slide guitarist Jeremy Spencer to add a certain 'Elmore' quality to the mix. The resulting album was a big hit, and a seminal moment in the British Blues Boom. Peter was not happy that the album was released as Peter Green's Fleetwood Mac, as he did not want to be in the spotlight, and Spencer later revealed that Peter had told him, "I will leave for another band; you will leave for another band. They're my friends, and I want to leave them with the name."
What to do when somebody breaks a string……
In February 1968, the band recorded Peter's composition, 'Black Magic Woman', which hit the pop Top Forty, and then they released a fantastic cover of
Little Willie John
's 1955 hit, 'Need Your Love So Bad', which showed that Peter had an authentic Blues voice as well as a masterful touch on his '59
Les Paul
. The laid-back studio album Mr. Wonderful was ready for release by August and featured backing vocals by Christine Perfect, the singer/pianist with
Chicken Shack
. On their first American tour, Blue Horizon's US branch was in disarray, and the band only played a few gigs in New York and San Francisco. On the
West Coast
, Peter was invited to play with The Grateful Dead at a club called 'The Shrine' and their sound man, Owsley, introduce the band (and most of the audience) to acid. It obviously opened some creative doors for Peter and hallucinogenic drugs became an important part of his life.
Peter casually invents ambient music;
Danny Kirwan joined the band as a third guitarist and, in February 1969, the band released 'Albatross', a simple and unique adventure into a new gentle music that might even be called 'ambient'. It had a Blues feeling, but it could not be further from a 12-bar with standard changes, and Peter was responsible for the whole arrangement. It sold a million copies in the UK, and was a worldwide hit. Increasingly uncomfortable with fame and the intensity of the music business, Peter had growing concerns about the world he was living in, with wars and famine in Africa and an empty materialism all around him. Mac's next single was 'Man of the World', with it's haunting lines reflecting Peter's disillusionment. Later that year they released the album 'Then Play On' which showed Danny Kirwan's writing contribution, and the American version included 'Oh Well', which had been another successful single in the UK. Peter's final single with the band was 'The Green Manalishi', one of the most troubled and demonic tunes ever recorded and a proto-Metal classic.
'The Green Manalishi with the Two Pronged Crown' is HEAVY metal!

Before that track was released, Peter had left the band. A powerful drug experience in Munich led to Peter leaving the band to spend time at the nearby High Fish Commune, which fellow band-members have described as a 'cult'. Peter felt he had nothing more to say with his music, and exorcised some of his demons with a 'final' album, 'End of the Game'.
Fleetwood Mac continued to work, with Christine Perfect joining and soon marrying John McVie. When Jeremy Spencer walked out of the band to join The Children of God in LA, Green returned to help his friends complete the tour, but this temporary arrangement came to an end when guitarist Bob Welch was recruited. A farcical few years followed when guitarists were hired and fired, musical direction was lost and a fake band put together by an ex-manager toured under their name. A permanent move to America and the acquisition of Stevie Nicks and Lindsey Buckingham to front the band gave Fleetwood Mac the formula for megastardom that Peter had probably dreaded. Their 1977 breakthrough album 'Rumours' sold 40m. copies and a global phenomenon was born.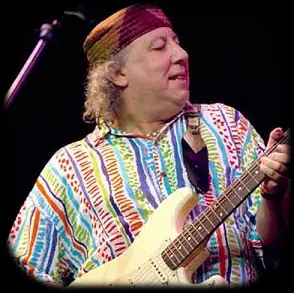 Meanwhile back in the London suburbs, Peter was suffering severe mental problems that saw him giving away his guitars, refusing his royalty cheques, ending up having ECT 'therapy' in a mental institution and serving jail-time for threatening his accountant with a pump-action shotgun. His brothers, Mike and Lenny, managed to get him out to live a quiet life, and Peter began recording music again. Peter's 1979 album 'In The Skies' showed the elegant lines and command of tone were still there, and over the next few years he continued to record, sometimes with his brother Mike, with rather uneven results. A decade's silence was ended in 1997 with the formation of Splinter Group which performed and recorded with occasional flashes of brilliance. Two albums of Robert Johnson's songs showed Peter could still interpret the Blues, and he put out ten albums in ten years.
He pursued his interests in art and photography up to his passing on July 25th 2020. Peter was not a global megastar, but he was a Man of the World.