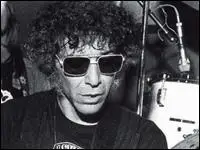 Alexis Korner was an inspirational force in the British Blues Boom of the sixties. As a performer and band leader, he was a pathfinder and mentor for a whole generation of young musicians and as a broadcaster he spread the word about the Blues to the whole British population.

In 1928, Alexis was born in Paris and spent his early life in various cosmopolitan centres of Europe, but his family came to London when WWII began. In 1949 Alexis joined
Chris Barber
's Jazz Band playing piano and guitar. A fan of Black
American
music, Barber had a deep interest in the Blues and brought singers like
Muddy Waters
and
Sister Rosetta Tharpe
to tour with his band, with the idea that playing with genuine Blues legends would improve his own band's playing. As part of Barber's set, a small group including Korner and harp player
Cyril Davis
would cover classic Blues songs.
Alexis and some white boys play The Blues in 1962;
Cyril and Alexis played as a Blues duo on the jazz and folk club scene, and in 1962 left Barber's band to form Blues Incorporated, with players including Dick Heckstall-Smith,
Jack Bruce
and Charlie Watts. As well as running the band, the duo set up
The Ealing Blues Club
which became a magnet for musicians and fans, not just from London but from all over the UK. All the members of the
Rolling Stones
played there before they got together as a band and almost the entire roster of young players who contributed to the
British Blues Boom
passed through there at some time, under Alexis' watchful eye.
Alexis plays at the Marquee Club with Ruby Turner and some Rolling Stones;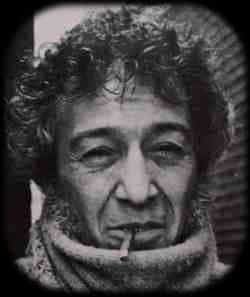 Chris Barber set up the Marquee Club in Soho later that year, where Blues Incorporated took up residency. This model became the blueprint for clubs in almost every city and town in Britain. The Cavern in Liverpool, the Quay Club in Newcastle and the back room of your local pub all began to pulse to Blues rhythms. Blues Incorporated recorded a live album, 'R&B from The Marquee' and record companies began to take notice. Immediately Cyril and Alexis parted over 'musical differences', and as his protégés took the charts by storm, Alexis found his purist approach did not attract commercial success. Before he was 40 he was already looked on as an 'Elder Statesman.'
The position fitted Alexis perfectly, with his smooth urbane persona, his deep sonorous voice and his encyclopedic knowledge of the Blues. Alexis wrote about his passion in the national newspapers as well as the music press and art magazines; he hosted a kids TV programme that ope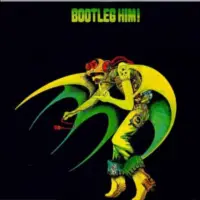 ned many young eyes and ears to the Blues and later he had a long career as a specialist Blues DJ with the BBC. He continued to perform, and in 1968 cut several tracks with the young Robert Plant. Alexis discovered new audiences for the Blues all over Europe and in Scandinavia, he set up the band New Church with singer Peter Thorup. He played on the BB King London Sessions and, in 1972, he released the album 'Bootleg Him!', which showcased his collaborations with the élite of British Rock.
A new band CCS (Collective Consciousness Society!) had Alexis' only big hit with a cover of Led Zeppelin's 'Whole Lotta Love', which led to much touring and TV work. Alexis' last major project was Rocket 88, a laid-back version of a 'supergroup', featuring Charlie Watts, Jack Bruce and 'the fifth Rolling Stone' Ian Stewart, plus a horn section. They recorded a fine album of classic Blues songs on a tour of Europe which stands as a fine testament to the Founding Father of the British Blues Boom.
A long-time chain-smoker, Alexis died from lung cancer in 1985.