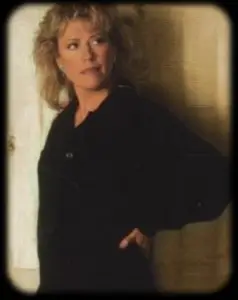 Singer and songwriter Angela has been an important part of the modern Texas Blues scene although, like so many of those old-timers who took the Sunset Route, she now lives on the West coast. Angela took an early interest in the Blues, learning to play bass and harp, and travelling to Chicago so she could see her legendary heroes play live. She formed a band at college and in 1972 was a founding member of Southern Feeling with WC Clark. Three years later she teamed up with Clifford Antone to help run his nightclub, Antone's in Austin, where her loyalty and staging skills helped to build the club's reputation as a premier music venue.
Angela has shared the stage with some of the biggest stars of the Blues at the club, including most of those she had followed as a girl, and especially memorably with local boys Stevie Ray and Jimmie Vaughan. Antone's launched their own label in 1987, and Angela's debut album 'Soul Shake' was one of their first releases, and they also issued 'Dreams Come True' where she collaborated with Lou Ann Barton and Marcia Ball in 1990. Angela has spent her career gigging tirelessly around The States and Europe, playing many Blues Festivals, as well as releasing further solo albums on which her own songs feature strongly.
Angela sings at a European Festival;
In 2003 Angela contributed a great version of 'That's All' to 'Shout, Sister Shout' an album in tribute to Sister Rosetta Tharpe. Her 'Blue Highway' album was released in 2005, and she has been working with the House of Blues since her move to California. Her latest project is The Blues Broads, where she shares the stage with Tracy Nelson, Annie Sampson and Dorothy Morrison, and they take alternate lead vocals and back each other in a joyous riot of Soul, Blues and Gospel.