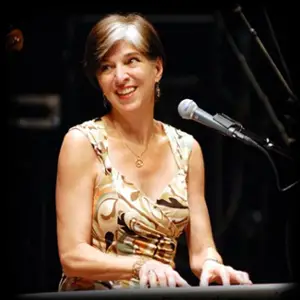 Texas and the Gulf Coast has produced some of the best modern music in the Blues tradition, and Austin, Texas maintains its reputation as the epicentre of the genre. Long-time resident Marcia Ball is a formidable pianist with a strong sense of swing and a sweet-toned voice to carry off her largely self-written repertoire. While Marcia is not a world star, that has got to be down to lack of exposure, not lack of quality.
Marcia Ball was born in Orange, Texas in 1949 into a family of female piano players, and she was encouraged to play when she was only five years old. The family relocated to Louisiana when she was young, where the radio was full of New Orleans piano based R&B, like
Fats Domino
and
Professor Longhair
. The 'Queen of New Orleans Soul' Irma Thomas was Marcia's vocal inspiration, and while she was studying at Louisiana State University, Marcia started performing with a psychedelic rock band called Gum. After a spell leading Freda and the Firedogs, Marcia went solo in 1974. Based in Austin Texas, her music encompasses Swamp Blues and Zydeco rhythms with a heavy dose of boogie piano. Marcia's songwriting has always been a strong point and her performances illuminate her material with an obvious passion.
Marcia rocks a Festival audience with her song 'Mobile';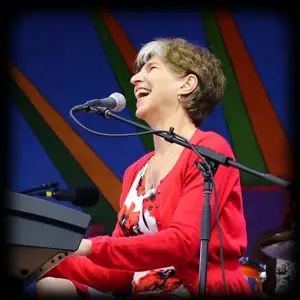 This was first heard on record in 1983 with 'Soulful Dress', the first of six fine albums for the Rounder label. When Austin club owner Clifford Antone launched his own label, he released 'Dreams Come True' in 1990, with Marcia, Angela Strehli and Lou Ann Barton representing the best female Blues artists around at the time. Marcia's 1998 album 'Sing It!' had guest vocals from Tracy Nelson and her childhood favourite Irma Thomas and it won a Grammy. In 2001, Marcia switched to the Alligator label, and they have released an album every couple of years since then. While not hugely prolific, this timescale allows Marcia to write and perfect her songs to the extent that she has won ten Blues Music Awards in ten years.
Marcia's latest album 'Roadside Attractions' is her 15
th
solo work, and was nominated for a Grammy. With a full schedule of club and Festival appearances, overseas, nationally but most of all in Texas and her beloved Gulf Coast Region, Marcia still has a lot to say.