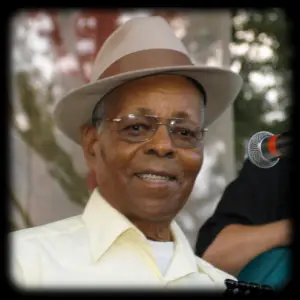 'Bois Sec' Ardoin, the accordionist and singer, was an important agent in bringing 'old school' Creole 'La-la' music into the post WWII era. Inspired by his older cousin Amédé Ardoin, Bois Sec played the swinging, good-time dancing Blues we now know as Zydeco. He didn't make any records at that time, but his popularity at local dances in West Louisiana pre-figured the work of Clifton Chenier in his 70s heyday and artists like the rumbustuous Rosie Ledet today.
Alphonse Ardoin was born in Duralde LA in 1915, into a poor sharecropping family. Working in the fields as a child, Alphonse was always the one to start running for shelter at the first drop of rain, earning him the family name 'Bois Sec' or 'dry wood'. He learned to play the 'button accordion' when he was 12, copying the style of his cousin Amédé Ardoin, who was making a name for himself recording with fiddler Denus McGee in New Orleans. Bois Sec was hired to play at dances and parties as his reputation spread, but never committed to a career in music, remaining a farmer for most of his life. In 1948, Bois Sec teamed up with fiddler Canray Fontenoy to form The Duralde Ramblers, playing clubs and radio gigs as 'French Music' gained regional popularity, especially through the work of players like
Nathan Abshire
and
Iry LeJeune
.
Fantastic film from Newport 1966, with Bois Sec and Canray;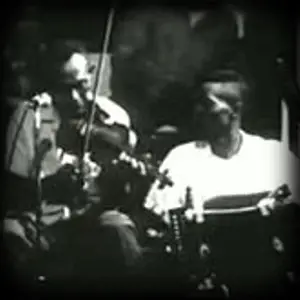 Bois Sec and Canray played the 1966 Newport Folk Festival to great acclaim, which led to them recording their formidable 'Les Bleus de Bayou' album for the Melodeon label. A few years later, Bois Sec had recruited his sons Maurice, Gustave and Lawrence into the Ardoin Family Orchestra, along with Canray. They made several recordings and a couple of films, but when Gustave was killed in an auto accident in 1974, Bois Sec was tremendously affected. He withdrew from performing almost completely, leaving the band to the leadership of Lawrence 'Black' Ardoin as they rode the rising wave of Zydeco popularity in the late 70s, along with Clifton Chenier,
Rockin' Dopsie
,
John Delafose
and
Buckwheat Zydeco
. Lawrence recruited his own son Chris to his band in the 80s, and the dynasty continues.
In 1998, the 82-year-old Bois Sec made a record with the Balfa Family called 'Allons Danser' which fused their Cajun traditional music with the Zydeco of the Arduins. Bois Sec passed away in Eunice Louisiana in 2007 at the age of 91.