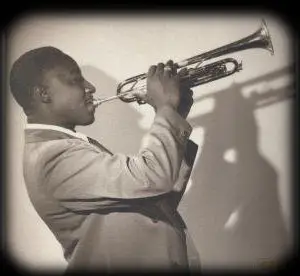 If Rock'n'Roll is a mixture of jump-blues and R&B, then New Orleans' own Dave Bartholomew has a claim to being the man who put them together. As songwriter, producer, arranger and trumpet player, Dave's work gave this music the energy that got the youth of America and the whole world up on their feet and dancing. Fats Domino, Lloyd Price and Smiley Lewis were among the many whose records benefited from Dave's 'Big Beat'.

Louisiana born Dave played trumpet in an Army band in WWII and when he got back to New Orleans he formed a jazz band. Deluxe Records released his 'Great Big Eyes (and Great big Thighs)' and Dave also wrote and recorded a little ditty called 'My Ding-a-Ling' which would be a world-wide pop No. 1 for
Chuck Berry
more than two decades later. When Dave switched to
Lew Chudd
's Imperial label, it was as a songwriter, producer and talent scout that he made his mark. Dave took Lew to The Hideaway Club in 1949 to see a kid called Fats Domino and a multi-million dollar partnership was formed. Dave co-wrote and produced Fats debut single 'The Fat Man', an adaptation of an old
'Champion Jack' Dupree
song, which went to No.2 on the R&B chart. Dave produced all Fats' big hits over the next thirteen years, co-writing a lot of them too.
Fats Domino & Dave Bartholomew!

Dave produced Lloyd Price's Number 1 R&B hit 'Lawdy Miss Clawdy' and Lee & Shirley's Number 2, 'I'm Gone', and co-wrote 'I Hear You Knocking' for Smiley Lewis. In 1957, Dave noticed a young pianist called Allen Toussaint and gave him some session work, before going on to show him how that funky New Orleans second-line beat could be used to make the world dance. As a producer, Dave worked with a huge variety of musicians like Pee-Wee Crayton, Frankie Ford, Chris Kenner, Earl King and many others, and in every case the results were an artistic, if not necessarily commercial, success.
When Imperial Records was bought by Liberty, Dave turned down the offer to move his operation to Los Angeles, and stayed in New Orleans. His writing and production portfolio meant he would never need to work again, so he picked up his trumpet and played with various Dixieland, Mardi Gras, jazz and jump-blues outfits. He passed away at the age of 100 on 23rd June 2019.