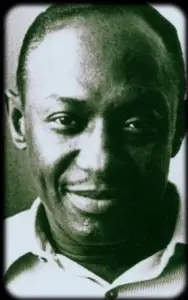 Born in Clarksdale MS, Eddie was a self-taught pianist who learned his trade around the Delta juke-joints before moving to Memphis when he was 22 years old. Eddie formed The Dixie Rhythm Boys to play in the Beale Street clubs and in 1941, he caught the train to Chicago where he played with John Lee 'Sonny Boy' Williamson and Johnny Shines, two friends from back in the Delta. Work with JT Brown's Boogie Band led to a recording contract with the JOB label and in 1952 his song 'Five Long Years' went to the top of the R&B charts.
The following year, his '24 Hours' and 'Third Degree' both made the number 3 spot. A move to Chess did not repeat this success and Eddie moved around several minor labels. In 1965, he toured Europe with the Folk/Blues Festival, and his warm reception led to him touring Britain several times and he recorded with
John Mayall
and the cream of the
British Blues
scene. Eddie settled in Belgium and in then, in 1971, he relocated to Helsinki, Finland, where he spent the rest of his life. A few months after Eddie died,
Eric Clapton
's 'From the Cradle' album had versions of his 'Five Long Years' and 'Third Degree'.
Eddie's 'Five Long Years';