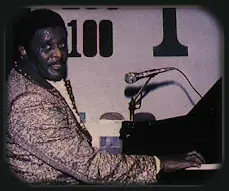 Jimmy knew how to play a slow piano Blues, how to pound out a jumpin' Boogie, a driving R&B tune and how to bring it down behind a smouldering Soul number. He could write in all these styles and he was very smart at  changing with the times too. Jimmy was a founding father of the West Coast Blues sound of the post-War era and he kept on performing for over sixty years.

Jimmy grew up in St.Louis, where his father introduced him to veteran pianist
Walter Davis
and this ignited an interest in the Blues. The young man was drafted into the Navy and at the end of WWII he found himself on the West Coast. He was a promising boxer, so he stayed in LA and fought under the name 'Jimmy Mackey' in the light-heavyweight division. At the same time, Jimmy began his recording career, with 'Miss Mattie Left Me' for the Globe label. He met Oakland based producer Bob Geddins and struck up a partnership that lasted nearly two decades. Jimmy's style of jump-blues was very much in vogue as the post War euphoria and consumer boom got under way. He formed The Blues Blasters, with Lafayette 'The Thing' Thomas on guitar, and hopped around labels like a frog on a lily-pond; Cavatone,
Modern
, Peacock, Trilon, Swingtime and Geddins own DownTown all issued McCracklin tracks. The Blues Blasters were in great demand as a live act too, and guaranteed everyone a good night out.
Jimmy's infectious first big hit 'The Walk';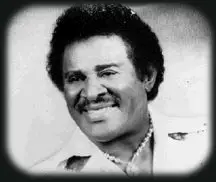 In 1958, Jimmy joined the Chess subsidiary label Checker and had his biggest hit with 'The Walk', which hit the Pop and R&B charts, resulting in network TV appearances. The next few years saw Jimmy's songs regularly in the charts; 'Just Got to Know', 'Shame, Shame, Shame', 'Every Night, Every Day', 'Think' and 'My Answer' all sold well and many were covered by other artists, notably Magic Sam. Jimmy co-wrote Lowell Fulson's hit 'Tramp', and this funky little track was covered to good effect by Otis Redding and Carla Thomas.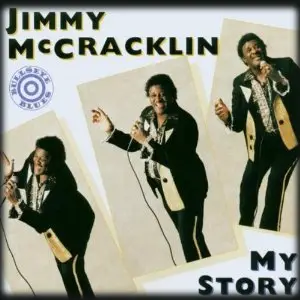 Sensing the rise of Soul music, Jimmy joined the Stax label and released 'High on the Blues',with the Memphis Horns in 1971. Jimmy continued to play, and occasionally record, his massive repertoire through the 70s and 80s. In 1987, 'Tramp' re-appeared as a hip-hop track for rapper girls Salt-n-Pepa, and it was also sampled by De La Soul and Prince. In 1991, Jimmy recorded a great album, 'My Story' for the Bullseye Blues label which included nine new songs recorded with an all-star New Orleans studio band. Two duets with Irma Thomas showed his voice was still sweet and his piano style still fluid.
Jimmy rocks out with the Austin DeLone All Star band, aged 86!

It is estimated that Jimmy wrote almost a thousand songs, and he recorded over thirty albums. Jimmy lived in the Bay Area for decades and played the San Francisco Blues Festival in 2007. He continued performing with a style and enthusiasm that would credit a man thirty years younger, despite battling chronic health problems that caught up with him in December 2012.