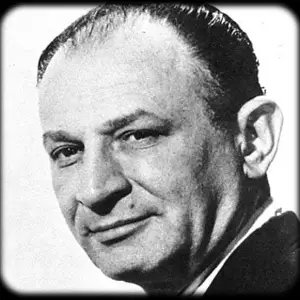 The Godfather of Chicago Blues, Leonard Chess made his Chess Record company the home of many legends of electrified urban Blues. Leonard and his brother Phil were Polish immigrants who came with their parents to New York in 1928, but soon relocated to Chicago. The brothers were fascinated by the music scene in the South-side clubs, and started various enterprises until they finally opened their own club, The Macamba Lounge. Leonard was also working for Aristocrat Records, and in 1948 he and his brother bought out the company. In 1950 they changed the name to Chess Records, and one of their first releases was Muddy Waters' 'Rollin' Stone'. We should not underestimate the impact of that electrifying sound, nor the hair-raising effect of Little Walter's amplified harp that first appeared the following year. The brothers had a good ear for a Blues song and a good eye for new talent. They picked up Willie Dixon playing in a local club, and employed him as a writer, producer and session musician from the earliest days.

Following the example of legendary Chicago producer
Lester Melrose
, Leonard established a house style at Chess using team of superb session players to back up a roster of star front men. Willie,
Jimmy Rogers
,
Fred Below
,
Otis Spann
and
James Cotton
would be a great band on their own, let alone backing men of such talent as Muddy, Sonny Boy II, Walter and Wolf. Leonard's own producing talents brought the best out of his artists with innovative recording techniques like tape delays and tricks like mounting a speaker and microphone at either end of a piece of sewer pipe, giving a feeling of huge space to his 'house sound'. Some of the early Chess talents like
Robert Jr. Lockwood
and
Memphis Minnie
were already established in Chicago, but Leonard kept his eyes open for interesting players when he made his long sales trips to the South, where he sold records from the trunk of his car as he opened up a distribution network. For example, he picked up
Howlin' Wolf
in
Memphis
with an introduction from
Sam Phillips
before Sam set up Sun Records.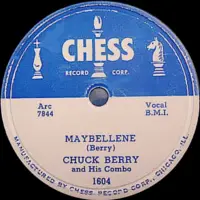 As well as picking up fantastic players like Rice 'Sonny Boy II' Miller, Buddy Guy and KokoTaylor, the Chess brothers were willing to step outside the Blues by giving big breaks to Rockers like Chuck Berry, and Bo Diddley, and doo-wop bands like The Moonglows and The Flamingos, often on their Checker subsidiary. Chess's Argo label was a successful jazz imprint, releasing records by Sonny Stitt and Ramsay Lewis. Etta James joined Argo in 1960 to introduce some classy Soul to the label, and Leonard was something of a mentor to Etta, seeing her through a difficult period with drug abuse. He tried hard to keep the wild spirits of some of his other stars in check too, especially the volatile Little Walter.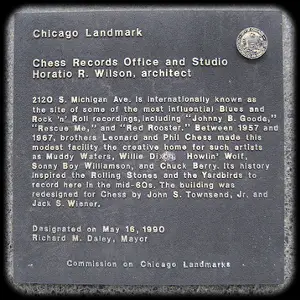 On the other hand, the Chess brothers, in common with almost all the record companies at the time, put their names in the songwriting credits of their records to claim some of the royalties that were due to their artists. The company was keen to move with the times when the Blues got boost from the arrival of British bands like The Rolling Stones and the Animals. They released Muddy Waters' 'Electric Mud' album, and moved into radio by buying into two Chicago radio stations.
Leonard Chess, whose name became a by-word for classy Blues and exciting Rock'n'Roll, passed away from heart failure in 1969, in his adopted home town. Two biographical movies were made about Leonard's life, both in 2008; 'Cadillac Records' and 'Who Do You Love'.