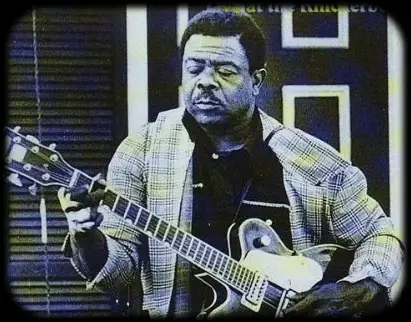 A seriously under-rated guitarist and singer, Frank Craig made a career as a sideman in lots of Chicago bands between the mid-50s and the late 70s.
Born in the heart of the Delta, Frank went to Chicago as a teenager, where he played his guitar southpaw and strung upside down.
He would perform outside the clubs where Muddy and Wolf were on-stage (because he and his friends were too young to get in) hoping to get noticed and earn some tips too.
Soon Frank had regular gigs with harpists Willie Cobbs and Junior Wells and with guitarists Jimmy Rogers, Jimmy Dawkins and Hound-Dog Taylor.
In the late 70s, Frank contributed four tracks to the excellent Alligator Records compilation, 'Live at the Knickerbocker Cafe'. Frank showed his tasteful, reverb-heavy style when he stepped into the spotlight, showing he could have been a much bigger name with just a little promotion.
Soon after this revelation, Frank moved to the West-coast, but health issues caused him to give up performing.
One of the few recordings of Frank's excellent Blues;