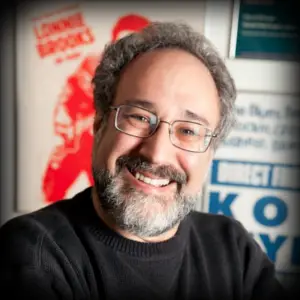 Alligator Records was born from the passion for Blues music felt by its founder Bruce Iglauer. Bruce was working for a record company in Chicago when he heard an exciting slide-guitarist in a club, and when he couldn't get his boss to bring him into the studio, he did the job himself. This started a chain of events that resulted in Bruce heading up one of our finest Blues labels that has discovered a lot of new talent and issued albums by some legendary Blues players.
Bruce Iglauer was born in 1947, in Ann Arbor, Michigan. While at college in Wisconsin, Bruce worked on the campus radio station and began promoting concerts for his fellow students, bringing in heavyweight Bluesmen like
Howlin' Wolf
and
Luther Allison
. When he relocated to Chicago in the late 60s, Bruce went to work for
Bob Koester
's Delmark Records in the shipping department, but he also learned a lot about producing records. In 1971, Bruce urged Bob to sign the exciting local band,
Hound Dog Taylor
and the Houserockers, but Bob was broke from financing a move to new premises. Bruce raised the money himself to record Hound Dog, and this first release for his Alligator Records sold pretty well. The new label had to make sure every record was a success, because in the early years each one had to finance the costs of the next. Fortunately, Bruce had excellent taste, and his early releases included albums by
'Shakey' Horton
,
Son Seals
and
Fenton Robinson
.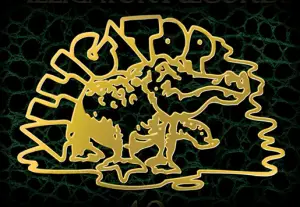 In 1975, Alligator released Koko Taylor's album 'I've Got What It Takes', which was nominated for a Grammy. A couple of years later Bruce began his acclaimed 'Living Chicago Blues' series of albums, which gave us the work of great 'club' musicians like Carey Bell, Left-Hand Frank, Queen Sylvia Embry and Lovey Lee, who could not get a deal with a major label. Alligator was rapidly becoming the foremost independent Blues label when Bruce signed Johnny Winter, Albert Collins, Clarence 'Gatemouth' Brown and Rufus Thomas in the late 70s, and in 1982, Alligator won its first Grammy for Clifton Chenier's 'I'm Here!'
Since then Alligator has brought us breakthrough albums from
Sugar Blue
,
Bob Margolin
and
Lonnie Mack
; revived the careers of under-rated men like
Billy Boy Arnold
,
Roy Buchanan
and
Lazy Lester
; and signed major talents like
Buddy Guy
,
Charlie Musselwhite
and Luther Allison. The Alligator catalogue currently contains 250 albums of excellent Blues music, and Bruce is on the Board of the Blues Foundation and the American Association of Independent Music.