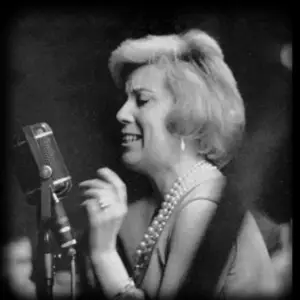 Jazz fans at Chris Barber's concerts in 1955 were surprised when a tiny, slim girl stepped up to the mic, but when she let loose with her big, soulful Blues voice, they knew they were in the presence of a unique talent. A few years later, patrons of some Chicago South-side Blues clubs had the same experience, and one called out "Hey Lady, how come you sing like one of us?" If they meant 'how come you pour your heart out?', it is because the Blues is universal: if they meant 'how come a little Irish girl sounds like Memphis Minnie?' the answer is more complex.

Anna Ottilie Patterson was born in Northern Ireland in 1932, to an Irish father and a Latvian mother, both of whom were music lovers. She learned piano as a schoolgirl, and at college she discovered the Blues of
Meade Lux Lewis
and
Bessie Smith
. Ottilie strongly identified with Bessie's work and she brought that clear delivery and whole-hearted passion to her own singing. In Belfast, she sang with The Muskrat Ramblers and Jimmy Compton's jazz band and, on holiday in London, Ottilie went to a gig with Ken Colyer's band. At the end of the show, she sang an impromptu duet with pianist Johnny Parker, and trombonist
Chris Barber
invited her to sing with his band. Ottilie soon quit her teaching job and moved to London to front Chris's band, and they married in 1959.
'Weeping Willow Blues', with some great photos;
Chris was an ardent Blues fan and brought many American stars to tour Britain with the band in the late 50s, including
Big Bill Broonzy
,
Muddy Waters
,
Sister Rosetta Tharpe
and
Sonny Terry & Brownie McGhee
, and Ottilie duetted with many of them, She learned a lot from working with these larger-than-life characters, and the band always played a Blues set in all their shows, featuring guitarist
Alexis Korner
and harp player
Cyril Davies
before they left to form Blues Incorporated and establish
The Ealing Blues Club
. Chris's band toured America, and Ottilie said the night she sang with Muddy Waters' band at Smitty's Corner club, to great acclaim, was her proudest moment.
Ottilie began to suffer throat problems in the mid-60s, and she performed less and less over the next decade until she retired. In 1984, she and Chris gave a series of London shows which resulted in the live album 'Madame Blues & Doctor Jazz' which was the last of 20 albums they did together, in addition to Ottilie's 20 solo singles and several Eps. Sadly, Ottilie passed away in 2011.