SONNY TERRY & BROWNIE McGHEE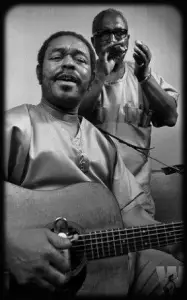 Blind harp wizard Sonny Terry and Brownie McGhee, a spectacular guitar picker, had a 35-year-long partnership that helped to define Folk/Blues. Their Piedmont style Blues has a very different feel to Delta Blues and its effect on modern music has a very different genesis to the route through Chicago that gave us Blues-rock. New York was the focal point for this genre to spread to the world and when this process was getting started, nobody was busier in the studio, on stage and on tour than Sonny Terry and Brownie McGhee. Their double-act took them to worldwide fame but they started and ended their careers as solo artists.
Sonny Terry. (1911-1986)
Saunders Terrell was born in Greensboro NC but he wasn't born blind; he lost his sight in two separate accidents, one when he was 5 and the other when he was 16. His father played the harp, mainly jigs and reels at family parties, and he taught his son the rudiments of the instrument so he could at least earn a little money. In 1934, the young Sonny was busking on street-corners in nearby Durham when he met and befriended guitarist
Blind Boy Fuller
. They played together nearly every day and Sonny was soon persuaded to move to Durham. He had developed an energetic style of playing, with lots of breathy whoops, snorts and cries, in the manner of
country harp
players like 
DeFord Bailey
, and a predominance of piercing high notes. He later called his style "whoopin'". In 1937, Fuller had a recording date in New York and he took Sonny along to Vocalion studios to play on the session. The following year, John Hammond invited Fuller to play at the
'Spirituals to Swing'
celebration of black music at Carnegie Hall, but he was apparently in jail for a shooting offence, so Sonny played instead, blowing his 'Mountain Blues'. Returning to Durham, Sonny met the man who was to become his long term playing partner, Brownie McGhee.
Brownie McGhee. (1915-1996)
Walter McGhee was born and raised in Knoxville TN and when he contracted polio, his brother Granville (or 'Stick') would push him round in a cart. When he was able to walk again, Brownie dropped out of school to play guitar with his father's group, The Golden Voices Gospel Quartet. He took up the life of a wandering Bluesman, developing a fine finger-picking style in the manner of his hero Blind Boy Fuller. Brownie decided to go to Durham to meet Fuller and, of course, met Sonny too. Fuller's manager JD Long was impressed with Brownie's playing and arranged for him to record for the Okeh label in Chicago in 1940. JD also encouraged him to play with Sonny when Fuller was not available, so when Blind Boy Fuller died from blood-poisoning in 1941, the pair's response was to record Sonny's song, 'The Death of Blind Boy Fuller'. Brownie was even persuaded to appear as Blind Boy Fuller II for a while, but he didn't want a career impersonating his mentor. Sonny and Brownie had formed a solid working partnership so they decided to get out of Carolina, and moved to New York together in 1941.
Sonny Terry and Brownie McGhee.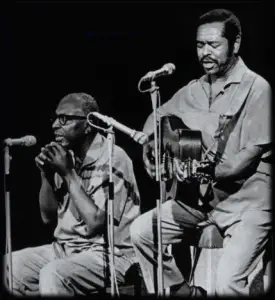 There was an influx of Blues players into New York just after WWII ended, and they found a flourishing club scene for jazz, boogie-woogie, blues and folk music. Sonny and Brownie, Rev. Gary Davis and Josh White all found a welcome in the left-leaning, anti-racist bohemian life of the metropolis, where they joined Woodie Guthrie, Cisco Houston, Lead Belly, Lee Hays and Pete Seeger in an artistic mix of poets, writers and actors. This activist New York ethos may also have sparked the protest songs of the 50s; Bob Dylan and the cultural revolution of the 60s; Punk in the 70s and arguably Rap in the 90s. In those early days Sonny and Brownie often played and recorded together, but they also had separate careers. Both went on stage as actors; Sonny spent two years in a production of 'Finnegan's Rainbow' and Brownie spent even longer in Tennessee Williams' 'Cat on a Hot Tin Roof'. Brownie, often using an alias, showed stunning versatility as a guitarist, recording some mean electric Blues for the Savoy label, where he had a big R&B hit with 'My Fault' in 1948, and recorded many sensitive folk songs, sometimes aided by his brother 'Stick'. Sonny meanwhile, had his own band, The Night Owls and also cut tracks with 'Stick', as well as using Lightnin' Hopkins and other session guitarists, to leave a legacy of sparkling harmonica Blues, especially his work for the Capitol and Gotham labels.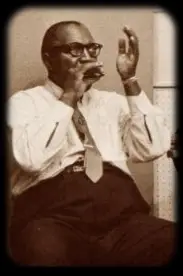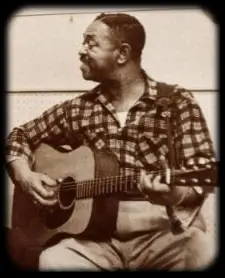 By the late 50s there was a huge demand for folk/blues in the clubs around the East coast and as their fame as a double act grew and as record sales climbed steeply, Sonny and Brownie became national household names. They cut a gospel album in Oakland CA in 1957, then toured Britain and recorded an album in London the following year, to great acclaim. TV appearances took them into the world mainstream and they were soon issuing a studio album or live set every few months. They covered a lot of ground with these recordings; they had learned a lot of Piedmont Blues as young men and also gave their interpretations of many other Blues players' best songs, as well as forays into other styles. The Festival movement loved them for their wide repertoire of folk, blues, gospel and protest songs, and they toured the world for the whole of the 60s as a headline attraction. The sight of the tall man with a heavy limp leading the small blind man on stage was seen on five continents. Despite their affable stage act, the two men did not get along too well personally as the years went by. On the 1973 album 'Sonny and Brownie' with John Mayall and John Hammond Jr. they banter like old friends, but outside the studio they would barely talk. It finally came to the point where they would be billed together, but Sonny would play with another guitarist and then Brownie would do a solo set. Thus the affair came to a messy end at some indeterminate time in the late 70s.
Sonny and Brownie play 'Key To The Highway';
Later careers…..
Sonny was suffering the effects of a long life on the road, and made only occasional guest appearances, notably with Brownie in Steve Martin's 1979 film 'The Jerk'. Sonny was asked to make an album with
Johnny Winter
and
Willie Dixon
and in 1984, 'Whoopin' came out on the
Alligator
label. It was a fascinating mix of styles and enjoyed reasonable success, but despite Sonny's riveting harp riffs opening this door to a new generation of Blues fans, he was fated not to pass through it. Sonny's health gradually declined and he passed away in March 1986.
Brownie continued to play occasional gigs, but had essentially been retired for a while when he decided to stage a comeback in the mid 90s. His album 'The Last Great Blues Hero' came out in 1995 as the prelude to a tour of Australia. That did not happen owing to Brownie's ill-health, but the album shows his strong guitar style had not faded and included a version of 'Drinkin' Wine Spo-dee-o-dee', a song written by his brother 'Stick' that had been a hit for Jerry Lee Lewis back in the day. Brownie's last gig was the
Chicago
Blues Festival in late 1995 and he lost his fight with stomach cancer the following year.
Separately, these talented musicians did much to advance the Blues. Elements of Sonny's 'whoppin' style can be heard in most harp players work today, and Brownie's skill and versatility is a model for any young guitarist. Together they were part of an irresistible movement to bring the Blues to the world.