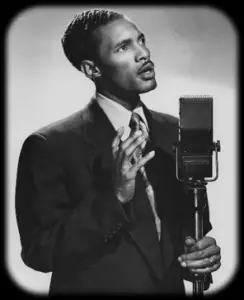 Often called 'The Poet Laureate of the Blues', Percy Mayfield had a warm, rich voice that scored a string of hit Blues Ballads in the early 50s for Art Rupe's fledgling Specialty label in LA. His song 'Two Years of Torture' got Percy started when he sent it to Jimmy Witherspoon's record company and they suggested that sweet voiced Percy record it himself. Soon after joining Specialty, he scored his biggest hit with 'Please Send Me Somebody to Love' in 1950, and it was followed by 'Lost Love', 'What a Fool I Was', 'Cry Baby' and many more big sellers as the West Coast sound chimed with the mood of the times. Two years after his breakthrough, Percy was involved in a horrific automobile accident that left him with deep facial scars. This curtailed his performing career, although he continued to record for Specialty and went on to sign for Chess in 1955.
Percy's tremendous songwriting talent provided massive hits like 'Hit the Road, Jack' and 'At the Club' for
Ray Charles
in 1961, and then Percy joined Ray's Tangerine label, where he continued to release successful records backed by Ray's band. Percy dropped out of performing for a while, but in the 80s he started gigging again around the Bay Area, and a collection of great tracks from this period was released on an album on the Winner label, where Percy is backed by
Mark Naftalin
's piano. On the day after his 64th Birthday, in 1984, Percy passed away after suffering a heart attack.
The original version of 'Hit the Road, Jack';