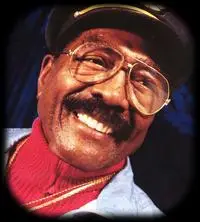 Jimmy Witherspoon was a Blues Shouter in the Kansas City tradition, but his versatility gave him the chance to excel in other settings, notably with jazz and swing bands as well as in soulful and funky styles. He explored the borderlands between jazz and the Blues so successfully over such a long career, his genre is hard to pin down.
Jimmy was from Arkansas, but like many young men discharged from service at the end of WWII, he wound up on the West Coast.

He had grown up singing gospel in his church choir and he was given the chance to sing some Blues songs on American Forces Radio when he was in India, so it was no surprise to find him singing the Blues in an Los Angeles bar in 1946. That is where he was spotted by pianist
Jay McShann
, whose Kansas City style big band had just lost it's big-voiced singer, Walter Brown, and McShann saw Jimmy as a ready-made replacement. Their partnership lasted a couple of years as Jimmy honed his style, until he decided to go solo. McShann led the backing band on Jimmy's 1949 recording of 'Ain't Nobody's Business', the remake of
Bessie Smith
's standard which went to No.1 on the R&B charts and stayed in the ranks for 34 weeks. Jimmy's follow-up,
Leroy Carr
's song 'In the Evenin' When the Sun Goes Down', made No.5 and Jimmy was a regular visitor to the charts over the next few years with ballads and jump-blues records.
Jimmy sings Bessie Smith's standard 'Tain't Nobody Business If I Do';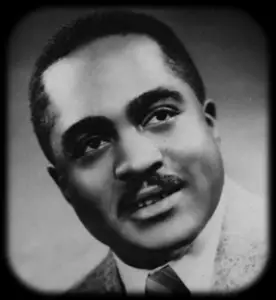 By 1954, Rock'n'Roll was the coming thing and Blues shouters like Jimmy were having a lean time. He signed for the Chess label and recorded a bunch of up-tempo tracks, and a couple of years later re-joined McShann to record the 'Kansas City' album, but it all seemed a little dated. This changed in 1959, when Jimmy was the hit of the Monterey Jazz Festival appearing in front of a star-studded band. The set was captured on a live album and Jimmy's career was reborn as the jazziest Blues singer around.
Over the next few years he showed how the frontiers between the two dominant styles of 20
th
Century popular music are blurred. From the 1963 'Evenin' Blues' album with
T-Bone Walker
on guitar, to the 1964 jazz quartet outing, 'Blue Spoon', Jimmy displayed his mastery of Blues, R&B and jazz ballads. The no-nonsense Blues shouter was capable of the most soulful interpretation of songs like 'Nobody Knows You When You're Down and Out'.
Jimmy in great form on an early sixties TV show;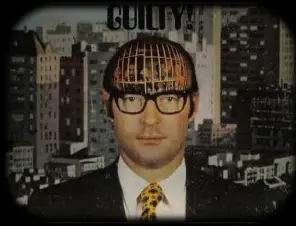 By the early 70s, the days of chart records and European tours seemed over and Jimmy was working as a DJ in LA. He cut the 'Guilty' album with Eric Burdon, singer with the British Blues band The Animals, but it didn't sell well. In 1974 he was back on top with the soul-influenced 'Love is a Five-Letter Word' album recorded for Mike Vernon in London, and appearing in the film 'The Black Godfather'. He assembled a red-hot Blues band, with Robben Ford on guitar for a couple of years and later fronted The Savoy Sultans to explore the swinging side of the Blues.
Jimmy was diagnosed with throat cancer in the early 80s, and although he resumed his career after treatment, his voice had obviously suffered. He remained on the Festival circuit and gave the occasional concert until his death in LA in 1997.