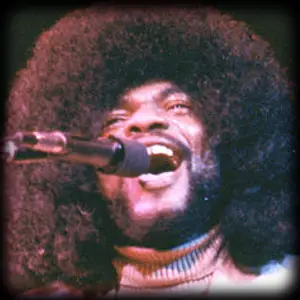 When a child shows a talent beyond their years, some call them a prodigy, but many slip into obscurity. When Billy Preston performed Fats Domino's hit 'Blueberry Hill' on TV with Nat 'King' Cole, while just 11 years old, anyone could see the kid was a born entertainer, but he went on to spend his life showing an astonishing array of talents. Billy proved he was no 'flash in the pan' when he played a major part in of some of the biggest acts of the century, recording chart topping solo singles and hit albums, as well as adding his funky keyboards and soulful vocals to other people's worldwide hits.
William Everett Preston was born in Houston Texas in 1946, but grew up in Los Angeles. His mother taught him piano when he was very young and he was good enough to play the organ onstage for Gospel legend Mahalia Jackson when he was only ten years old. In 1958, Billy made his Hollywood debut in the bio-pic of
WC Handy
's life, playing 'The Father of the Blues' as a young man, and when he was 15, Billy went on the road with
Little Richard
, touring Europe and playing a gig in Liverpool with The Beatles down the bill! After working on Sam Cooke's seminal 'Night Beat' album, Sam's own label issued '16-Yr-Old Soul', an album of Billy's scintillating instrumentals.
An 11-year-old Billy and Nat King Cole on TV;
Vee-Jay Records were quick to sign Billy as a solo artist and a session musician, and more instrumental albums showed him to be an organist with a huge range and a delicate sensitivity. Working with Sly Stone and
Ray Charles
, Billy was in great demand as a side-man, and he answered the call from London to play on the Beatles final albums, 'Abbey Road' and 'Let it Be'. Billy signed for The Beatles' Apple label and had a hit single and album with 'That's the Way God Planned It'. He worked extensively with George Harrison after The Fab Four disbanded, including his solo albums and tours, and the Concert for Bangla Desh. In 1972, the funky 'Outa-Space' gave Billy a No.2 single and earned him a Grammy, with the follow-up 'Space Race' hitting No.4, and finally he had two No.1 singles with 'Will It Go Round in Circles' and 'Nothing to Nothing', both co-written with Bruce Fisher.
Billy performs 'Outa Space' with the Stones.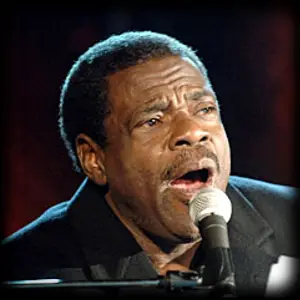 Billy made a huge contribution to The Rolling Stones work in the mid-70s, touring the world and playing on five monster albums. As a solo artist with Motown, Billy's career stumbled, although he did have a Top Ten duet with Syreeta, and the late 70s and 80s saw him losing the battle with alcohol and cocaine addiction. A collaboration with Eric Clapton, who had overcome his own demons, got Billy back on his feet again. Touring with Clapton and Ringo Starr, playing The White House, a new solo album and a rôle in the Blues Brothers second film saw Billy doing well, but he was also suffering health problems.
When his friend George Harrison passed away in 2002, Billy played at the memorial 'Concert for George' at The Albert Hall, but shortly afterwards he needed a kidney transplant. When he had recovered his strength, Billy toured with Clapton and Stevie Winwood, and his work with Johnny Cash, Ray Charles and The Red Hot Chilli Peppers showed he'd still got it. A TV appearance in France with Sam Moore was Billy's last filmed performance, where they sang Billy's co-composition 'You Are So Beautiful', a song
Joe Cocker
had taken high in the charts in 1975. Billy's kidney problems persisted and he fell into a coma towards the end of 2005, passing away six months later on June 6th.