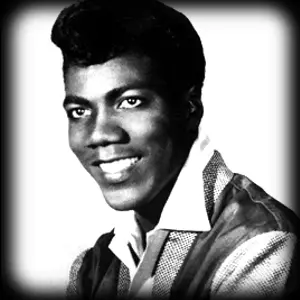 Don Covay wrote dozens of R&B hits from the 50s to the 70s, with a range that incorporated Blues, Soul and Gospel roots. From the early days on the road with Little Richard to a long career as an executive, Don kept performing his own songs, with his fine voice taking many solo singles into the charts. Although he never had a big international hit record himself, he wrote dozens of them for other people, topping the Billboard charts and picking up a Grammy.
Donald James Randolph was born in Orangeburg SC in 1936, the son of a Baptist preacher. After his father's death, he relocated to Washington DC and sang with the family Gospel quartet, The Cherry Keys. Soon he crossed over into secular music with The Rainbows, and made his recording debut with them in 1956. The following year, Don teamed up with Little Richard, as opening act for his touring revue and doubling as his chauffeur. Richard produced a single, 'Bip Bop Bip' where Don was billed as 'Pretty Boy', and in 1961 his self-written song 'Pony Time' made the Billboard Hot 100. When it was covered by Chubby Checker it went to No.1! Don began working at The Brill Building in New York as a songwriter, coming up with hits for Solomon Burke, Gladys Knight and Wilson Pickett. In 1964, Don had a solo hit with 'Mercy, Mercy' featuring a young
Jimi Hendrix
in the band, and the tune was covered by
The Rolling Stones
across the pond.
'Mercy, Mercy' is a great song, with a hot session guitarist too!
Atlantic signed Don in 1965, and through them he began working with Stax in Memphis, writing with
Steve Cropper
,
Booker T Jones
and David Porter. After another solo hit with 'See Saw', Don's main successes came as a songwriter, with hits for
Etta James
, Otis Redding and Aretha Franklin, who took 'Chain of Fools' to No.2 and picked up a Grammy. Don kept performing, singing Soul with Solomon, Ben E King, Joe Tex and Arthur Conley as The Soul Crew, and with The Jefferson Lemon Blues Band on a couple of albums. In 1972, Don joined Mercury Records as an A&R man, cutting his 'Superdude' album, and a single 'Rumble in the Jungle' about the Ali/Foreman fight. Continuing mainly as an executive, Don also sang on The Stones 'Dirty Work' album. A stroke in 1992 slowed him down, and admirers like
Ronnie Wood
,
Robert Cray
, Mick Taylor and Bobby Womack cut an album 'Back to the Streets' in tribute. 'Adlib', an album of Don's new material was released in 2000, followed by a collection of lost gems 'Superbad'. Following another major stroke, Don passed away in New York in January 2015.