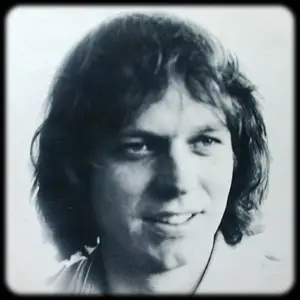 Duffy Power was a man out of time. His short career as a British teen idol eventually led him to be part of the British Blues Boom, but unlike Rod Stewart, Chris Farlowe, Long John Baldry and bands like The Stones, The Yardbirds and The Animals, he couldn't find a hit record to propel him into the limelight. In the early 70s, Duffy put out more of his own records, but his brand of thoughtful Blues was swamped by the rise of 'Stadium Rock', and although his later career showed his enduring talent, it also showed that you need a big handful of luck to make your mark.
Raymond Leslie Howard was born in Fulham, West London in 1941, and before he left school he had formed a Rock'n'Roll band, where he performed as 'Duffy' Howard. He could dance as well as sing, and he won a jiving competition when he was 17, impressing 'pop' manager Larry Parnes, who was in the audience. Larry signed him to his 'stable' of teenage singers, and Billy Fury, Marty Wilde and Georgie Fame were joined by 'Duffy Power'. Unlike Larry's other boys, Duffy's records didn't sell so well and he was dropped in 1961: he continued to play gigs, but his covers of American artists like
Ray Charles
and
Muddy Waters
didn't appeal to the teenage market. Immediately after a suicide attempt, a friend took Duffy to
The Ealing Blues Club
, where he discovered people of his own age playing the music that moved his soul.
Duffy's 'Little Boy Blue' with a stellar backing band;
Larry sang with Graham Bond's band alongside
Jack Bruce
, Ginger Baker and John McLaughlin, and they formed his backing band when he released a cover of 'I Saw Her Standing There' on the Beatles' own Paramount label. Writing his own Blues songs, Duffy joined
Cyril Davies
and
Alexis Korner
in Blues Incorporated , and they later cut Alexis's 'Sky High' album together. Despite his obvious talents, the quality of musicians who wanted to play with him and a following on the Blues club circuit, Duffy could not break through to wider public notice. By 1968 he had stopped gigging (although he worked with Quincy Jones on the soundtrack for the film 'The Italian Job') gradually becoming a recluse, writing songs alone in his apartment. Drugs and depression took their toll, but in 1973, Duffy was able to record an album of 10 self-written Blues tracks which was released on the GSF/RPM label. Rather confusingly, Spark Records issued and album of his 60s work, also under the title 'Duffy Power' at the same time.
Again success avoided Duffy, but a decade later he began to be recognised as an original talent as the arrival of CDs saw many of his records re-released. He played his unique style of Folk/Blues around the club circuit and on many radio broadcasts in the 90s and 00s. A compilation of Duffy's best work was released in 2002 as 'Leapers and Sleepers', and he continued to entertain his loyal fans until he passed away in early 2014, aged 72.