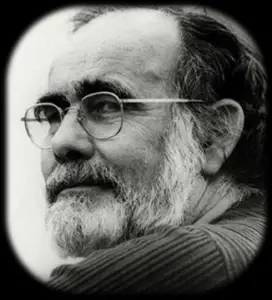 Jerry Wexler was a man who knew how to make an impact. As a journalist he is credited with inventing the term 'R&B'; as joint head of Atlantic Records he helped a lot of Black artists cross into the mainstream; as a shrewd businessman he made a lot of money; as an A&R man his great set of ears helped to expose some fantastic music and as a producer he made ship-loads of great records.
Jerry was born in 1917 into a Jewish immigrant family in Washington Heights NYC. He went to college in Kansas City where he saw Count Basie and Big Joe Turner play, but he was too busy pursuing music to study, so he dropped out and went home. Jerry befriended a local record store owner and record producer Milt Gabler, who introduced him to a lot of more obscure Black music and Jerry also began to frequent the Apollo and other Harlem venues. Drafted in 1941, Jerry went straight back to Kansas upon his discharge, and graduated with a Degree in Journalism. Back in New York, he landed a writing job at Billboard Magazine, where Jerry is thought to have coined the phrase 'Rhythm and Blues' to describe Black music, and it certainly helped to popularise the term when Billboard changed the name of their 'Race Music Chart' to the R&B Chart in 1948.
As a journalist, Jerry had met
Ahmet Ertegun
and Herb Abramson, who had just set up Atlantic Records. They offered Jerry a place as their Head of Publishing, but Jerry wanted a full partnership. This was refused but Jerry joined anyway, and when Herb had to do Military service in 1953, Jerry stepped up to the board. A confirmed workaholic, Jerry's boundless enthusiasm, business savvy and talent for delegation was an engine of rapid expansion at Atlantic. The label had signed
Ray Charles
,
Ruth Brown
,
LaVern Baker
, Big Joe Turner
, 
Ivory Joe Hunter
and the Drifters, and also a talented young producer called Tom Dowd, who Jerry watched and learned from as he went on to become a great producer himself. Herb came back briefly, then Ahmet's brother Neshui came on board to head the label's Jazz division as Atlantic became the premier R&B imprint. In 1957, Jerry produced
Champion Jack Dupree
's classic album 'Blues from the Gutter' and four years later Jerry set up a very profitable deal with Stax Records in Memphis, where their great-sounding studio and brilliant house-band, the MGs, would record and release Atlantic artists on the Stax label. Otis Redding, Sam & Dave and Wilson Pickett all had their funky soul music released by Stax, but a lot of the money went to Atlantic. Stax boss Jim Stewart cancelled the arrangement in 1967, but this lack of a 'back catalogue' was a factor in the demise of Stax some years later. Jerry's talent as an A&R man led to Atlantic signing Soul singers Percy Sledge, Solomon Burke and Aretha Franklin, whose career he re-vitalised as he went on to produce many of her albums. Also in 1967, Atlantic was sold to Warner Bros. so Ahmet and Jerry took more of a 'back-seat' executive rôle.
'From the horses mouth'….Jerry talks about his career;
Jerry moved to Florida, where he helped to establish Criteria Studios, and there he produced great records for Donny Hathaway and Roberta Flack, and later Dr. John and Duane Allman. After moving his artists from Stax to Fame Studios in Muscle Shoals, Jerry argued with owner/producer Rick Hall so he set up the rival Muscle Shoals Sounds with Rick's studio band The Swampers. These good ol' white boys gave up some of the funkiest backing ever heard on record. In the 70s, Atlantic was forging ahead in the 'stadium rock' market with The Rolling Stones, Led Zeppelin and Yes, and Jerry resigned from Atlantic Records in 1975 to pursue his own path. He joined Warners for a while and signed Dire Straits and the B-52s to the label while continuing his work as a producer, especially at Muscle Shoals, and notably for Bob Dylan's 'Slow Train Coming' album in 1979. He was still working as an executive and producer well into his 70s, and had enjoyed ten years of retirement when he passed away at his home in Florida in 2006.
When he was once asked what epitaph he wanted on his tombstone, he replied, "More Bass!"